Trade associations face many of the same risks encountered by other types of businesses. A thief could break into a facility and steal property, a director or officer could be accused of fraud or mismanagement of funds or someone could become injured and file a negligence claim.
When these types of incidents occur, a trade association wants to ensure that they are well protected from the costly repercussions.
3 Important Insurance Policies For Trade Associations
The right business insurance policies can help protect trade associations from the financial damages that can incur from a claim. Here are the top 3 commercial insurance policies all trade associations should acquire.
D&O Insurance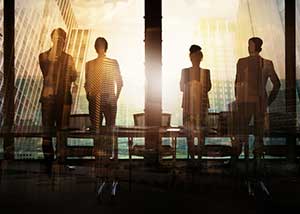 Directors and officers (D&O) insurance is a type of liability insurance that is typically included within a management liability policy. It aims to protect individuals from personal losses in the event that they are sued while serving as a director or officer of an organization. A D&O policy may help reimburse an organization for any legal fees or similar defense costs.
Directors and officers may be sued for a wide range of reasons, such as the misuse of funds, theft of intellectual property, breach of fiduciary duty causing a financial loss or bankruptcy, poaching of a competitor's customers, fraud, misrepresentation of assets or a lack of corporate governance.
A standard D&O insurance policy typically includes three types of coverage. The first side is the "A-side" and covers directors and officers for non indemnifiable claims. A-side coverage typically pays for any defense costs, judgments and settlements. The second side, side B, covers any losses by the directors, officers or employees of the association and provides reimbursement back to the association.
The final side, side C, is known as "entity coverage" and protects the organization. D&O policies can range so it is important to carefully read through the policy to ensure that trade association is properly covered for a wide range of claims. Other coverages that might be included along with your D&O coverage include Employment Practices Liability, Fiduciary Liability and Crime Insurance.
General Liability Insurance
General liability insurance (GLI) is used by many businesses to help cover claims that allege the organization caused property damage or bodily injury. GLI can be purchased as a stand-alone policy or can be bundled with other business insurance types, such as a Business Owner's Policy (BOP).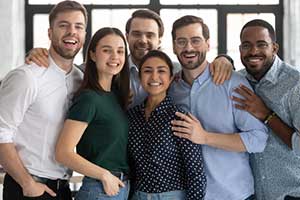 General liability insurance is designed to cover claims for various claims that may arise during normal business hours. Without coverage, the organization may be responsible for paying these expenses out-of-pocket. General liability insurance policies generally cover third-party bodily injury claims, third-party property damage claims, advertising injuries and reputational harm.
Although GLI does cover many types of claims, there are certain things that it does not cover. Work-related illnesses or injuries sustained by employees are not covered as workers' compensation is designed for that purpose.
Damage to the business property is also not covered as commercial property insurance is used for these types of claims. If mistakes or errors are made while providing professional services, general liability insurance will likely not cover any resulting claims but professional liability insurance usually will. General liability insurance not only helps protect businesses but may be a necessary expense. A trade association may be required to get GL before working with another business.
Property Insurance
Commercial property insurance protects an organization's physical assets from unexpected events, such as fire, burst pipes, explosions, storms, vandalism and theft. Most property insurance policies do not cover floods and earthquakes unless a business chooses to add these. The cost of commercial property insurance is dependent on a number of factors, such as the location of the business, how the building was constructed, occupancy, and what fire and theft protection measures are in place.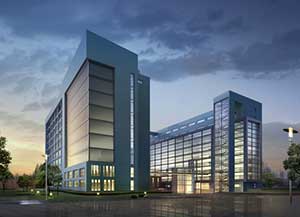 Most property insurance policies cover everything in the building and some items outside, such as furniture, equipment, computers, exterior signs, inventory, important documents, fencing, landscaping and others' property. Businesses often use millions or even billions of dollars in equipment. When this equipment becomes damaged or stolen, the business stands to lose a substantial sum of money. Commercial property insurance helps to safeguard these businesses by providing coverage for all types of equipment and supplies.
When choosing property to protect with property insurance, consider protecting any business that houses equipment, manufacturing equipment, inventory kept in stock, satellite dishes and signs, and any essential company documents and accounting records. Commercial property insurance can cover nearly any type of valuable business property or equipment.
Reach Out To An Experienced Commercial Insurance Brokerage
Leaders of trade associations are often tasked to make important business decisions, such as what insurance policies to acquire to protect the association and its members. Without sufficient insurance coverage, trade associations are put at risk for reputational and financial damages. Directors and officers liability insurance, general liability insurance and commercial property insurance are some of the most important business insurance policies that trade associations should consider acquiring before a major event occurs.
To learn more about the top business insurance policies for trade associations or to request a quote for an insurance policy, reach out to the commercial insurance professionals at CI Solutions today by calling 703.988.3665 or by applying for a trade association insurance policy online. .