Every insurance policy comes with a liability limit, meaning if you were to be involved in an accident where the costs exceed your policy's limits, you would be responsible for paying the difference. To protect yourself from these costs, acquire a personal umbrella insurance policy which provides excess liability beyond the liability limits of your auto or homeowner's insurance policy.
In order to qualify for an umbrella insurance policy, your auto and homeowner's insurance policies have to meet certain underlying liability requirements. Typically, homeowner's insurance policies underlying liability requirements are $300,000 and auto insurance policies are $250,000 per person, $500,000 per accident and $100,000 for property damage.
Who Should Acquire A Personal Umbrella Insurance Policy?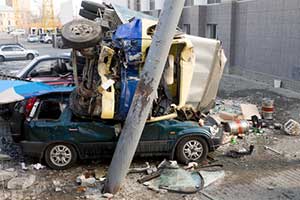 To simply put it, everyone should consider acquiring a personal umbrella insurance policy on top of their auto insurance and/or homeowner's insurance policy.
Not only does it protect yourself from costs associated with exceeding liability limits, but a personal umbrella policy also extends to your spouse and children.
Umbrella Insurance Coverage
Individuals who acquire a personal umbrella insurance policy are provided with extended liability limits on the following types of coverage options.
Personal Injury
Bodily Injury
Property Damage
Learn More From An Experienced Commercial Insurance Broker
When dealing with the stress of being involved in an auto accident or damages to your home, the last thing you want to do is pay even more money because you have exceeded your standard policy's liability limits.
Learn more about your options and the benefits of umbrella insurance from an experienced commercial insurance broker at CI Solutions. Reach out today by giving us a call at 703.988.3665 or by applying for a quote online!