Bars and nightclubs tend to have a festive atmosphere as people relax and socialize, but there are a lot of serious responsibilities that come with owning such an establishment.
When patrons drink more than they should, they sometimes lose their inhibitions and behave in an appropriate manner. This can lead to injuries, fights, accidents and other problems that could cost ownership significant money if they are not properly protected by certain commercial insurance policies.
Commercial Insurance For The Bar & Nightclub Industry
Outlined below are some of our most popular commercial insurance products for the bar and nightclub industry.
General Liability Insurance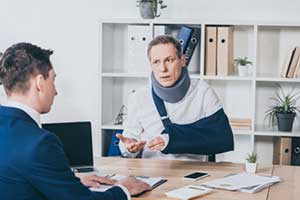 General liability insurance provides coverage for bodily injury and property damage arising from a customer being injured inside the bar or on its property, such as the parking lot.
It can cover court costs, attorney and witness fees, court-ordered judgments and settlements as well as the immediate medical expenses for injured parties and the costs of repairing their damaged property. In bars that offer potentially hazardous entertainment features, such as a mechanical bull, a separate rider may be purchased.
Liquor Liability Insurance
This is a type of insurance that covers any property damage or physical injury that is caused by patrons of the bar who were over served.
It protects the business from claims that occur when an intoxicated customer injures themselves or someone else. Liquor liability insurance policies generally do not cover injuries that occur in fights or assault, however.
Product Liability Insurance
If the alcohol or food that is provided at your bar or nightclub causes customers to get sick, product liability insurance will cover the resulting medical expenses and other fees.
Assault & Battery Insurance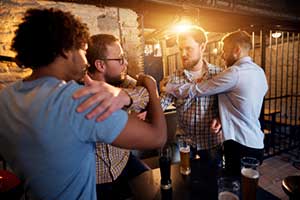 Assault and battery insurance is a specialized type of insurance covering threats to people's safety and physical conflict between individuals in cases where a confrontation results in an injury on the premises.
Assault occurs when a threatening physical or verbal attack causes someone to reasonably fear for their safety, while battery involves unlawful force being used on someone, such as hitting them without their permission. This type of insurance can cover medical bills, settlements and legal fees associated with claims on covered confrontations.
Equipment Breakdown Insurance
Equipment breakdown insurance protects bars and nightclubs when essential machinery needed to run the establishment breaks. It can help with repairing or replacing broken equipment such as security systems, computers, POS systems, air conditioners and boilers.
Excess Liability Insurance
Excess liability insurance gives bars and nightclubs protection for claims that exceed the limits in their primary liability policies. It is useful when there is a risk of a potentially large loss, such as a furniture or equipment malfunction that causes multiple injuries to patrons and high medical bills.
How Much Does Bar & Nightclub Insurance Cost?
Every bar and nightclub has its own set of risks that factor into the cost of insurance. Here is a look at some of the aspects of your establishment that will influence your insurance rates:
The location of the bar or nightclub
The type of establishment
The bar or nightclub's annual sales and revenue
The number of years in operation
Whether the establishment hosts live entertainment
Reach Out To The Bar & Nightclub Insurance Brokers
Get in touch with the bar and nightclub insurance specialists at CI Solutions to protect your establishment from lawsuits, property damage and other potential claims with proper commercial insurance coverage. For more information about our bar & nightclub insurance products, give us a call at 703.988.3665 or contact us online.
Apply For A Bar & Nightclub Insurance Policy