Floods are one of the most common types of disasters in the United States. They are also some of the most destructive events. Just one inch of water from a flood can cost up to $25,000 in potential damage to a building. Therefore, it's important for all business owners to purchase commercial flood insurance to protect their property. Here is a close look at this type of insurance.
What Does Flood Insurance Cover?
Insurers typically provide flood insurance through the National Flood Insurance Program (NFIP), which is managed by the Federal Emergency Management Agency (FEMA). Congress established the NFIP in 1968 to protect property owners from sustaining severe financial losses due to flooding.
Building & Contents Coverage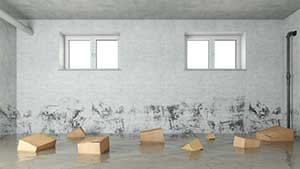 A standard commercial flood insurance policy has two primary areas of coverage: building and contents coverage. Building coverage protects your business from damages to the foundation, walls, electrical and plumbing systems, HVAC equipment, flooring, blinds, and appliances built into the building. Contents coverage includes furniture, appliances, business equipment, and carpets that are not permanently installed. Solar equipment, fuel tanks, pumps, and detached structures such as garages are also typically covered.
The NFIP offers up to $500,000 for both commercial building and contents coverage. These are generally purchased separately and each carries its own deductible. Valuable items such as art and jewelry are also typically covered up to $2,500.
Is Flood Insurance Legally Required?
Although commercial flood insurance is not required by law, it is highly recommended that all businesses acquire it. Businesses located near bodies of water, in high elevation zones, and in areas where hurricanes frequently occur are especially prone to flooding. If you are unsure whether your business is located in a high-risk flood zone, you can check FEMA's flood maps. If you operate out of a high-risk zone, your mortgage lender will likely require you to obtain flood coverage before you can receive a loan.
What Is Not Covered By Flood Insurance?
Commercial flood insurance does not cover all types of claims, unfortunately. For the following coverages, you will need to purchase a separate policy:

Damages to business vehicles
Valuable documents
Financial losses resulting from business interruption
It's also important to remember that storms are not the only cause of flooding. Broken dams and new building developments can also alter the flow of water in your area.
Speak To The Commercial Flood Insurance Experts
Reach out to the commercial insurance brokers at CI Solutions to learn more about commercial flood insurance. We are an independent Northern Virginia insurance brokerage that works with top-rated carriers to provide comprehensive commercial insurance products to a wide variety of clients.
Regardless of your needs and budget, we will always thoroughly explain policy coverage, provide expert recommendations, and resolve your claims efficiently. Call CI Solutions today at 703.988.3665 or contact us online for more information about our commercial flood insurance policies.