If your company conducts business abroad, it's important for you to protect your assets. One of the most effective ways of doing this is by acquiring an international liability insurance policy. Here is a close look at this type of insurance and why it is essential for any business that performs at least some of its operations in foreign countries.
International Liability Insurance Coverages
Although the exact coverages of an international liability policy vary depending on the insurer, here are four features included in most policies:
International Liability
International liability, which cover environmental, pollution, or product-related claims; depending on the damages caused, these claims can be costly.
Directors & Officers Insurance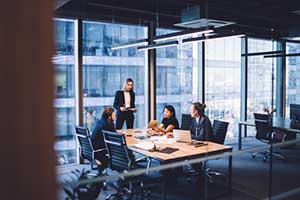 D&O Insurance protects directors, officers, and other c-level executives against claims arising from wrongful acts, including failure to abide by state or federal laws and regulations.
Specialist knowledge and advice on your insurance obligations for government, United Nations, or private sector contracts and tenders (offers). Tailored packages for organizations in war zones and other conflict regions, including construction, demining, oil and gas, and private and maritime security.
Additional Coverages
International liability insurance policies may also include foreign commercial general liability coverage. This includes protection for United States occurrences when a lawsuit is brought outside of the U.S. or Canada. For example, distributors and manufacturers that sell products in other countries may be sued in foreign jurisdictions. Auto coverage can help pay for damages to owned and borrowed vehicles that your business operates overseas, while foreign crime coverage provides protection against losses arising from dishonest actions committed by employees abroad, including theft and forgery.
Political risk coverage helps pay for losses resulting from expropriation, confiscation, and nationalization of property by foreign governments. Travel assistance coverage helps provide workers with 24-hour emergency travel assistance services in the event of a severe accident or illness. Kidnap and ransom coverage will protect you against claims associated with extortion following a kidnapping, which frequently occurs in places such as the Middle East, Africa, and Latin America. Some of these coverages may be acquired together as a package policy.
Who Needs International Liability Insurance?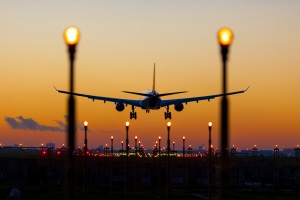 Any of the following types of organizations will benefit significantly from purchasing an international liability insurance policy:
Exporters and importers
Non-profit organizations
Energy
Financial services
Entertainment
Research, consulting, and engineering
Specialty trade contractors
Manufacturers
Higher education institutions (study abroad programs)
The cost of your policy may depend on factors such as your organization's size, the industry it belongs to, and the foreign countries where it conducts business.
Speak To The International Liability Insurance Experts
Reach out to the experienced insurance brokers at CI Solutions to learn more about international liability insurance. We are a commercial insurance brokerage that works with top-rated carriers to provide commercial insurance solutions.
Regardless of your needs and budget, we will always thoroughly explain policy coverage, provide expert recommendations, and resolve your claims efficiently. Call CI Solutions today at 703.988.3556 or contact us online for more information about our international liability insurance policies.