Media liability insurance coverage is a type of policy that is specifically designed to cover companies and nonprofits who are at risk of facing liability claims from third parties. The companies and professionals who can most benefit from media liability insurance include broadcasters, publishers, authors, advertisers, and other entities that produce and distribute media content via some type of platform. Here is a close look at media liability insurance coverage.
What Is Media Liability Insurance Coverage?
Not every media liability insurance policy contains the same coverages. However, here are four types of claims that most media liability policies cover:
Plagiarism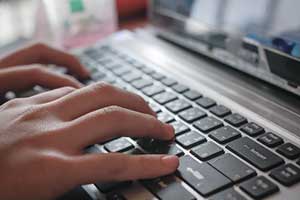 This is the practice of taking another party's words or ideas and passing them off as your own without authorization.
Plagiarism is considered stealing and most frequently happens in the media industry. The penalties and consequences of plagiarizing are often stiff.
Defamation
Defamation claims can be classified as either slander or libel. The former term relates to verbal false statements, while the latter is used to refer to printed material. Defamation can often significantly damage a person or company's reputation.
Invasion Of Privacy
Common examples of invasion of privacy include disclosing someone's personal information, using an individual's name for personal gain, and taking and using photos of someone without permission. This is common for entertainment reporters.
Copyright Infringement
Any recreation, display, or distribution of protected work (e.g. a slogan or trademark) without permission is considered copyright or "intellectual property" infringement because these are all violations of the original creator's exclusive rights.
A media liability policy may also cover claims of negligent supervision, breach of the scope of a license, or breach of confidentiality.
What Does Media Liability Insurance Not Cover?
Media liability insurance generally does not cover claims associated with:
Breach of contract
Patent infringements
Claims filed by regulatory agencies
Regular business activities pertaining to employment
Bodily injury or property damage (except claims alleging emotional distress)
Other Key Provisions Of Media Liability Insurance Coverage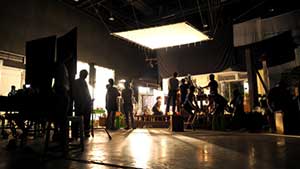 When seeking to purchase a media liability insurance policy, there are three primary provisions you should keep in mind. First, verify that your policy mentions punitive damages. Second, it is recommended that you choose a policy that includes a retraction clause. This provision states that only you are allowed to decide whether to retract or correct content that has already been distributed.
The final provision you should consider is coverage of torts that arise from "media activities" such as content creation, broadcasting, or publishing. It may also be beneficial to acquire coverage for the cost of complying with an injunction. Some policies also contain a "hammer clause," which levies a penalty in the event that you decline to agree to a settlement. In this case, the amount the insurer pays for the claim will be lowered.
Speak To The Commercial Insurance Experts
Reach out to the commercial insurance professionals at CI Solutions to learn more about media liability insurance. We are a Northern Virginia commercial insurance brokerage that works with top-rated carriers to provide comprehensive commercial insurance products.
We will always thoroughly explain policy coverage, offer expert recommendations, and help you resolve your claims efficiently. Call CI Solutions today at 703.988.3556 or contact us online for more information about our media liability policies.