Many companies today, both small and large, are increasing their use of different types of technologies to conduct their routine operations, including the storage and protection of sensitive data. If employees, customers, or vendors have their personal information compromised in a breach or other cyberattack, this can lead to costly lawsuits, which can severely impact a business's bottom line.
Aside from data breaches, examples of common cyberattacks include malware, phishing and distributed denial-of-service (DDoS) attacks. According to Statista, there were over 1.5 billion data breaches and 164 million records exposed in the United States in 2019. A cyber liability insurance policy can cover the financial losses that result from this attack. Here is a close look at this type of insurance coverage.
Cyber Liability Insurance Coverages
Most cyber liability policies include both first and third-party coverages. Depending on the policy, deductibles may apply to each of these coverages.
First Party Coverages
First-party coverages relate to the losses and expenses that are directly tied to the cyberattack. Common examples of these types of coverages include: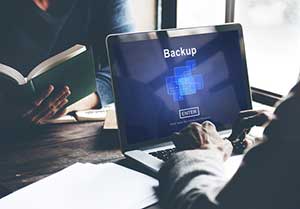 Replacing or restoring damaged or stolen electronic data
Payments arising from an extortion
Covering any additional expenses due to the attack and loss of income
Costs associated with alerting all parties impacted by the cyberattack
Expenses linked to restoring reputational status
Third Party Coverages
Third-party coverages help pay for the costs associated with lawsuits filed against your organization by individuals or businesses who have been impacted by the breach or cyberattack, including the fallout of this attack. Examples of third-party coverages include:
Network security liabilities: covers claims against your company for negligent acts or errors that result in a DoS attack, introduction of a virus, unauthorized access, or other type of network security breach.
Media liabilities: covers lawsuits against your organization for defamation (libel or slander), invasion of privacy, or copyright infringement. Typically, these acts are only covered if they result in personal data being published on the Internet.
Regulatory agency proceedings: covers fines and other penalties levied on your organization by regulatory agencies that enforce data breach legislation. This will also cover the cost of acquiring representation for assistance with responding to a regulatory proceeding.
These coverages apply to attorney fees, damages, and settlements. Some cyber liability policies also include a retention, which is an amount you are required to pay before the insurer issues a payment.
Speak To Experienced Commercial Insurance Brokers
Reach out to the professionals at CI Solutions to learn more about the benefits of cyber liability insurance. We are a Northern Virginia commercial insurance brokerage, dedicated to providing comprehensive personal and commercial insurance products to clients while forming strong partnerships with them.
We will always make sure to thoroughly explain coverages and help you find a policy that meets your unique needs and budget. Call CI Solutions today at 703.988.3665 or contact us online for more information about our cyber liability insurance policies.