Running a trade association is a worthwhile endeavor that can lead to positive change in your industry, but it comes with a lot of responsibilities and exposure to risk. If a lawsuit arises, legal defense expenses could jeopardize a trade association's finances, so it is important to have appropriate protection in place. Trade association insurance can help you prepare for unforeseen events, freeing you to focus on promoting the interests of your association.
How Much Does Trade Association Insurance Cost?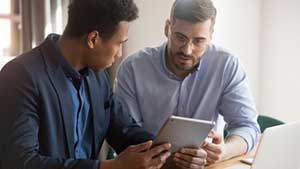 The price of trade association insurance varies depending on the type of coverage needed and the coverage limits put in place.
Other factors that influence the cost of trade association insurance include the nature of the trade association, its assets and its number of employees.
What Types Of Insurance Policies Do Trade Associations Need?
Outlined below are some of the most useful types of commercial insurance policies we offer for those who operate with the trade associations industry.
Directors And Officers Insurance
This type of policy protects your association's directors, officers, committee members, staff and employees from claims alleging that a wrongful act occurred while they were performing their duties for the association. With directors and officers insurance, your association will be more prepared and protected against actions filing these types of claims. This will also help your association in attracting and even retaining top talent, since the employees will know that they are covered with a directors and officers insurance policy.
Read More On D&O Insurance For Trade Associations
General Liability Insurance
General liability insurance offers your trade association protection against third-party claims relating to property damage, copyright infringement, bodily injury and advertising mistakes.
Professional Liability
Also known as Errors and Omissions coverage, this type of policy can protect you against financial losses resulting from malpractice, negligence and errors.
Workers' Compensation Insurance
Workers' compensation insurance is a no-fault policy that offers protection to your trade association and employees. It can cover medical expenses, partial lost wages, hospital visits and job retraining in cases where an employee suffers a workplace accident, illness or injury.
Property Insurance
This is a first-party policy that covers the association for damage to its physical assets, such as buildings, equipment, furniture and equipment.
Employment Practices Liability
Employment practices liability is useful for associations with employees. It covers employment-related claims for harassment, discrimination and termination, among other claims.
Fiduciary Liability
A fiduciary liability insurance policy protects against allegations that your association has mismanaged its employee benefit plans.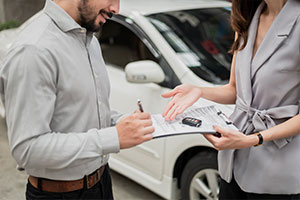 Commercial Automobile Insurance
Commercial automobile insurance provides coverage for damages to cars owned, rented or hired by the organization, along with liability coverage for third parties.
Cyber Liability Insurance
This insurance covers certain losses that result from data breaches. Attacks such as phishing scams and compromised servers can put the sensitive information that associations possess at risk.
Cyber liability can cover legal fees and expenses associated with notifying affected parties in the event of a breach and monitoring their information for a specified period, along with the costs of recovering compromised data and repairing damaged computer systems.
Commercial Umbrella Or Excess Liability Insurance
Commercial umbrella insurance provides associations with additional insurance coverage that extends beyond the limits in their primary policies, such as automobile liability or general liability.
Get In Touch With The Trade Association Insurance Brokerage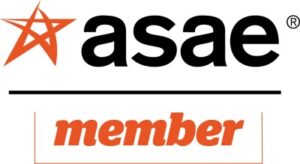 Reach out to the experienced commercial insurance brokers at CI Solutions to learn more about commercial insurance policies that help safeguard your trade association and protect you against a range of risks.
Our commercial insurance brokers will work with you to define your coverage needs and find the right options for your budget. Reach out today by calling 703.988.3665 or contact us online.
Apply For A Trade Association Insurance Policy