Working as a government contractor can provide a steady stream of income, but it does come with some unique risks. A commercial insurance brokerage that is well-versed in the specific concerns of government contractors can ensure you get the coverage you need.
Insurance Policies For Government Contractors
Below are some of our most beneficial commercial insurance policies for those who work in the government contractor industry.
Defense Base Act (DBA) Insurance
Defense Base Act Insurance, or DBA, is a type of federally mandated workers' compensation coverage that all U.S. government contractors who work outside the continental United States must acquire.
It offers coverage for work-related injuries and disabilities, as well as life benefits to dependents and spouses in cases of untimely death. The fines and penalties for failing to obtain this coverage can be steep.
Professional Liability Insurance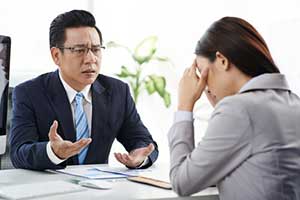 Before starting a government contract, it is necessary to provide proof of professional liability insurance coverage. Also referred to as errors and omissions insurance, it protects your business from claims that a service provided by you caused the recipient financial harm due to a mistake made by you or neglect.
This type of insurance can cover the cost of defending your case if legal problems arise, such as claims of stolen ideas or plagiarism, misuse of intellectual property, failure of technology to perform as expected, libel, slander, emotional distress, misrepresentation, eavesdropping and trespassing, among others.
General Liability Insurance
General liability coverage offers additional protection beyond that provided by the required professional liability. It protects you against claims relating to bodily injury, personal injury, advertising injury, damage to leased premises and property damage.
It is considered an essential form of protection for small or medium-sized companies because these types of lawsuits can be very expensive to defend.
Commercial Automobile Insurance
As a government contractor, you might drive to job sites with expensive tools or technology. This type of policy can protect your vehicles and business.
These policies can cover driver injury, injury to other parties, damage to your own vehicles and damage to others' property.
Cyber & Data Breach Insurance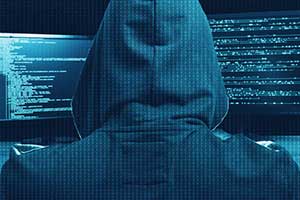 If your business handles confidential information, you are vulnerable to data breaches, phishing, cyber extortion and other types of cybersecurity risks. This insurance can cover liability for breaches involving your company's sensitive information as well as personal data of customers, such as credit card information and social security numbers.
It can cover expenses such as data loss, credit monitoring, fines, penalties and defense costs. In addition, it protects against business interruption, computer fraud, fund transfer loss, data loss and other problems that can arise from cyberattacks.
Kidnap & Ransom Insurance
Government contractors working in high-risk countries can use this type of policy to protect against extortion threats to employees, property, merchandise and proprietary information.
It covers legal liability, ransom payment, wrongful detention, crisis management, negotiators, hijacking, psychiatric care, rehabilitation, and death or dismemberment.
Reach Out To The Government Contractor Insurance Brokers
Despite your best efforts, accidents and other issues can arise while doing business as a government contractor. If you wish to prevent financial losses and business interruptions with proper insurance, get in touch with the professional team at CI Solutions to learn more about how government contractor insurance can give you greater peace of mind.
Apply For A Government Contracting Insurance Policy