Running or managing a business can be quite stressful at times, especially when facing a litany of risks and liabilities that could financially drain your company. Here at CI Solutions, we provide comprehensive commercial insurance policies that address the unique risks and liabilities of businesses within all types of industries.
Our Commercial Insurance Products
Not all businesses are the same, neither should your commercial insurance policy. We offer a variety of commercial insurance products to protect businesses from their unique set of liabilities.
Abuse & Molestation Insurance
Schools and daycares are highly susceptible to abuse or molestation related-claims, putting them at risk to be responsible for hefty fines, fees & costs. Abuse & molestation insurance provides coverage for employers, employees, medical directors and volunteers from these risks and liabilities.
View Abuse & Molestation Insurance
Business Owners' Policy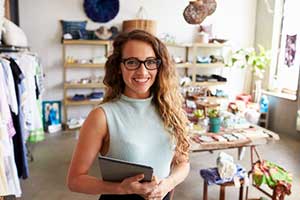 Regardless of the type of business you own, your business is inevitably susceptible to a wide range of risks and liabilities.
Make sure to take the necessary steps to protect your investment and your employees by acquiring a comprehensive business owner's policy with CI Solutions.
Crime Insurance
A comprehensive commercial crime insurance policy provides businesses coverage for financial losses stemming from fraud, employee theft, forgery, embezzlement and other business-related crimes. In accordance with ERISA, commercial crime insurance policies also requires individuals who handle funds or employee benefits to be bonded.
Cyber Liability Insurance
Now more than ever, businesses being targeted for cyber attacks and falling victim to data breaches are at an all time high. A cyber liability insurance policy is able to cover the financial losses associated with a data breach or cyber attack, including replacing/restoring electronic data, costs tied to notifying those affected by a data breach, expenses accrued when repairing reputational status and more.
View Cyber Liability Insurance
DBA Insurance
Defense Base Act insurance, or DBA insurance, is similar to a standard workers' compensation policy but for government contractors who are employed by the United States Government. Employers who employ government contractors are required to obtain a DBA insurance policy, and for employers who do not acquire a policy may face hefty fines and loss of contract.
Directors & Officers Insurance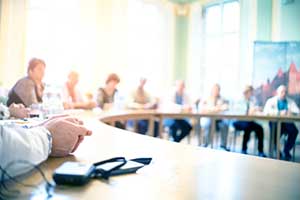 When civil and criminal claims are brought against a company, C-level executives and directors are among the first to be accused.
In the event a criminal or civil claim is filed, a directors & officers insurance policy will protect executives & directors and can help reimburse the company with legal fees accrued during a lawsuit.
Earthquake Insurance
For companies that work out of areas with higher than average seismic activity should acquire a commercial earthquake insurance policy, especially companies that also own those commercial properties. In the event of an earthquake, policy owners will have repair costs, property replacement and expenses related to finding a temporary location to work out of covered.
Employment Practices Liability Insurance
When employees fall ill or are injured while on the job, a workers' compensation insurance policy typically protects employers from financial losses stemming from those illnesses or injuries. However, when employees believe that their employers workers' compensation policy does not adequately cover their expenses, employers are then responsible for those additional costs. With an employment practices liability insurance policy, employers and companies are covered from additional expenses not covered by their general liability or workers' compensation insurance policies.
Errors & Omissions Insurance
Unfortunately there is no way to prevent mistakes and errors from happening, but there is a way to protect your business from errors which could result in lawsuits or fines. An errors & omissions insurance policy will cover your business from costs associated with legal representation, settlement fees and more.
Fiduciary Liability Insurance
A fiduciary liability insurance policy provides businesses protection against mismanagement claims and liabilities linked to fiduciary-type roles.
This type of commercial insurance policy is meant to protect a company and it's employees against claims such as lack of investment diversity, failure to administer employee benefits and more.
View Fiduciary Liability Insurance
Flood Insurance
A commercial flood insurance policy provides businesses two types of coverage: buildings coverage and contents coverage. Buildings coverage will cover flood damage costs to the building itself and contents coverage will cover items within the building that are damaged during a flood.
General Liability Insurance
A general liability insurance policy is among the most common commercial insurance policies for businesses to acquire as it provides protection against claims associated with property damage and third-party bodily injuries.
View General Liability Insurance
International Liability Insurance
An international liability insurance policy protects a company's products bought or sold and services rendered abroad and also protects a company against claims arising from damage to the environment and other accidental events.
View International Liability Insurance
Media Liability Insurance
Media liability insurance is a special type of errors & omissions insurance uniquely designed for companies who work with the media and entertainment industry who face liabilities such as defamation, plagiarism and more.
View Media Liability Insurance
Property Insurance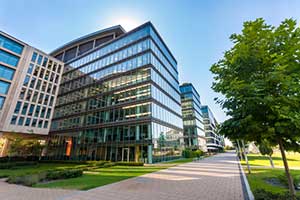 A commercial property insurance policy will cover a company's building, the assets stored within the building and areas just outside of the building.
By acquiring a property insurance policy, all of the company's physical assets will be protected from damage caused by lightning, fires, wind, theft and vandalism.
View Commercial Property Insurance
Special Events Insurance
As much fun as concerts, festivals and car shows can be, there are a plethora of risks and liabilities which could turn these events into a disaster for hosts and planners. If you intend on planning or hosting a special event, make sure to acquire a special event insurance policy to protect property, patrons and more.
Umbrella Insurance
Businesses faced risks and liabilities should acquire a commercial umbrella insurance policy to exceed their coverage limits set by standard policies such as general liability insurance.
View Commercial Umbrella Insurance
Reach Out To The Experienced Commercial Insurance Brokers
Don't leave the fate of your business up to chance and protect against costly risks and liabilities by acquiring a comprehensive commercial insurance policy with CI Solutions. Our experienced insurance brokers are able to customize a commercial insurance policy that will protect against your businesses unique risks and meet your ideal budget.
For more information about one of our insurance products, reach out to our experienced brokers today by calling 703.988.3665 or by applying for a quote online.