It can often be stressful to plan and host a special event. Whether it's a concert, an arts festival, or a car show, there are several risks and liabilities which come with hosting a special event. Therefore, it's imperative to acquire a special events insurance policy in order to avoid paying the hefty costs of repairing the damages that sometimes occur at these events.
Special Event Insurance Coverage Options
Here is a close look at the different types of coverage options that can be included within a special events insurance policy.
General Liability Coverage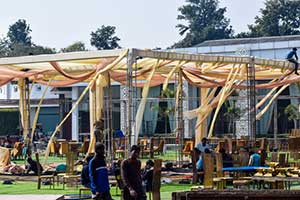 General liability coverage, also known as commercial liability coverage, shields you and/or your business against claims of property damage and bodily injury that may arise throughout your event. This type of insurance also covers third-party lawsuits that may follow a claim (i.e. attorney fees and other legal costs).
Any entity other than the insured's employees is considered a "third party." The total sum of legal fees and medical expenses typically depends on the severity of someone's injuries.
Inland Marine Insurance
This type of insurance covers your commercial property while it is being transported for your special event. This includes moveable items such as lighting equipment, speakers, and video cameras.
The Inland Marine coverage part of your special events insurance policy can cover your moveable property whether it is being used in a special event or transported between events.
Commercial Auto Insurance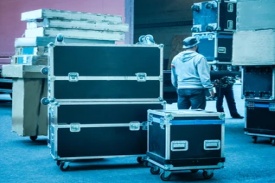 Commercial auto insurance covers owned, borrowed, and hired vehicles utilized for your special event. This type of insurance includes two primary sub-coverages: physical damage and liability.
The former covers your organization against damages (comprehensive and collision) to and theft of any vehicles used. The latter covers your company against property damage and bodily injuries to third parties caused by your vehicles.
Workers Compensation Coverage
Workers' compensation is a system established by laws in each state to assure that injured employees receive medical care and payments to cover a portion of the income they lose while they are unable to return to work. These statutes dictate what injuries and disabilities are covered, the amount of benefits each worker is entitled to, and how medical attention should be provided.
Many injuries that occur during special events can be covered by workers' compensation insurance. For example, if a crew member at your event falls off a ladder and breaks his/her ankle, a workers' comp insurance policy will cover this staffer's medical expenses and the wages he/she would have earned for working during the event.
Speak To An Experienced Commercial Insurance Broker
Reach out to the experienced agents at CI Solutions to learn more about special events insurance and its benefits. We are dedicated to providing clients with comprehensive commercial insurance policies that meet their unique needs.
We will always thoroughly explain policy coverage and help you resolve claims as efficiently as possible. Call CI Solutions today at 703.988.3665 or contact us online for more information.