Designing something and making it work comes with a lot of responsibility, and commercial insurance helps engineers to manage work-related risks. Engineering insurance policies are customized to fit the needs of each engineering firm and protect them from a variety of risks.
Insurance Coverage For The Engineering Industry
Outlined below are some of our most popular types of commercial insurance coverage for the engineering industry.
Business Owners' Policy (BOP)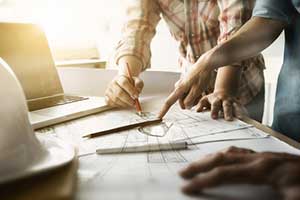 A Business Owner's Policy bundles three important coverages all small businesses need into one package: general liability, commercial property insurance and business income insurance.
Although they can be purchased individually, bundling them can be more cost-efficient.
Here is a look at each component:
General Liability Insurance
This protects you against lawsuits related to property damage or bodily injury caused by your company as well as certain types of libel and slander claims.
Commercial Property Insurance
This covers the physical location that your business owns or rents as well as equipment, tools and inventory used to carry out the business.
Business Income Insurance
This coverage can replace income lost by the business if you are unable to open for a period of time due to covered property damage.
On top of a BOP, additional coverages can be added to meet your business's specific needs.
Computers & Media Insurance Coverage
Many engineers use computers with specialized software for planning, working, communicating with clients, and sharing plans and specifications. Computers and media insurance coverage can pay for replacing lost data and business income lost due to viruses and other issues.
Data Breach Insurance Coverage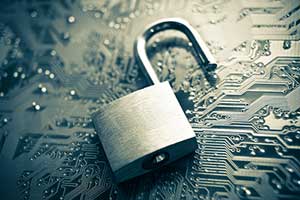 If you store sensitive information about clients or employees, such as credit card numbers, social security numbers or contact information, this insurance can prove valuable in the event of a data breach.
It can cover costs related to notifying affected individuals, improving public relations and posting "good faith" advertisements.
Workers' Compensation Insurance
Workers' compensation insurance can protect your engineering business's employees in the event of a work-related illness or injury. It helps cover medical expenses as well as partial replacement of the wages lost while the person was unable to work. It can also cover legal costs should an injured employee or their family sue you.
Commercial Auto Insurance
If you or your employees are transporting equipment, meeting with clients or dropping off building plans with personal cars, a business auto policy can cover you or your employees in the case of accidents.
Business Income For Off-Premises Utility Services Coverage
If a storm or another circumstance outside of your control interrupts utility services and you are unable to work as a result, this type of insurance can help cover lost income.
Professional Liability (Errors & Omissions)
Professional liability, also known as errors and omissions, is a type of insurance that can protect your engineering firm against claims of negligence, including occasions when clients feel you did not meet their expectations.
Get In Touch With Engineering Insurance Brokers
Find out how engineering insurance policies can help you manage the risks related to your engineering business by getting in touch with the commercial insurance brokers at CI Solutions. Reach out today by calling 703.988.3665 or by contacting us online.
Apply For An Engineering Insurance Policy