Certain types of crimes do not simply target individuals; they also hurt businesses. These include theft by employees, forgery, and electronic crimes, all of which can severely impact a company's finances and damage its reputation. To protect your company from financial losses tied to business-related crimes, you can acquire commercial crime insurance. Here is a close look at what this type of policy covers.
Commercial Crime Insurance Coverage
In addition to theft and other incidents of employee dishonesty, a standard commercial crime insurance policy also covers losses resulting from actions such as: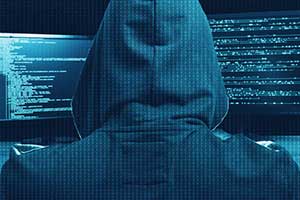 Theft or destruction of cash, securities, or other commercial property, whether it is on the insured's premises or in transit
Fraudulent use of the insured's computer systems, including instances of hackers transferring funds to an outside party
Fraudulent instructions of electronic funds transfers sent to the insured's bank claiming to be from the insured
Forgery or alteration of business instruments, including signatures on business checks
Social engineering fraud
Receipt of counterfeit currency by the insured
Most commercial crime insurance policies also include a feature that requires any individual handling funds of a qualified employee benefits plan to be bonded, in accordance with the Employee Retirement Income Security Act of 1974 (ERISA).
Key Coverage Provisions
The specific features of commercial crime insurance may vary depending on the insurer, although all policies share the same general provisions:
A traditional commercial crime policy delineates "named perils," which are the types of crimes that are covered under the policy
Limits are not generally aggregated; instead, they apply to each loss separately
Deductibles also apply separately to every loss. However, multiple acts committed by the same person or group are considered to be just one loss; therefore, they are subject to one deductible and one limit, regardless of the amount of time it takes to uncover the crime.
What Is Not Covered
The following losses and claims are generally not covered by a commercial crime insurance policy: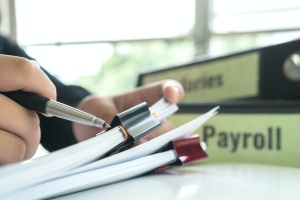 Losses caused by employees after the insured becomes aware of a crime perpetrated by a worker
Legal expenses
Business interruption losses
Theft of company data, intellectual property, or client lists
Fines and penalties
Property damage resulting from a fire
Salaries and bonuses, fees, and commissions
Expenses incurred while amassing proof of loss, unless coverage of claims and investigative expenses is included in the policy
Losses based exclusively on inventory records
Cost Of Crime Insurance
Crime insurance premiums typically depend on multiple factors, including:
The number of employees in a company
The company's annual revenue
Whether or not the company uses security resources
The company's unique needs
Speak To The Commercial Insurance Professionals
Reach out to the brokers at CI Solutions to learn more about commercial crime insurance and its benefits. We are an independent commercial insurance brokerage, dedicated to providing clients with comprehensive commercial insurance products that can satisfy their unique needs.
We will always clearly explain policy coverage and strive to form a strong partnership with you. Call CI Solutions today at 703.988.3665 or contact us online for more information about our insurance policies.