Any business owner knows that every company is vulnerable to certain types of risks and liabilities, no matter what industry it is in. A business owner's policy (BOP) combines business liability and commercial property insurance into a single policy.
Business Owner's Policy Coverage
Although a company can typically customize its business owner's policy to meet its unique needs, general liability coverage and commercial property coverage are both included in a standard BOP.
Risk Management Program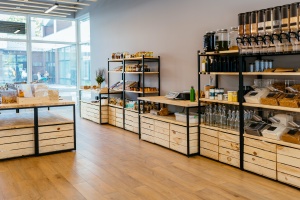 General liability coverage protects your business from third-party bodily injury and property damage. It can also shield your company against reputational harm and claims related to product liability. Property damage and bodily injury can occur as a result of faulty installations, defective products, or errors in services provided.
Advertising-related injuries – such as a class-action lawsuit that claims your company failed to protect your clients' privacy rights – are also covered by general liability insurance.
Property Coverage
Property insurance covers both your business's physical location and its contents, including equipment, tools, inventory, and furniture. A special policy can provide more comprehensive coverage (e.g. appliances and fixtures).
Certain BOPs also include business interruption coverage, which pays for the loss of income resulting from a fire or other disaster that impacts your business operations. (This may also include the additional expense of conducting business from a temporary location).
What Does A BOP Not Cover?
A business owner's policy does not typically cover liabilities tied to the services that a company provides, such as product recalls, or worker's compensation, or health and disability insurance. A BOP also does not cover damages resulting from inaccurate advice given to clients; for this, you would need to purchase an errors and omissions (E&O) insurance policy.
Who Needs A BOP?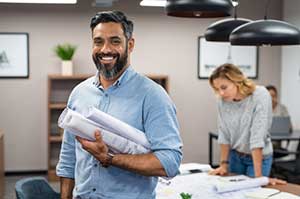 Businesses with less than 100 employees, make less than $1 million in revenue or have small workspaces or offices are among the most common businesses who should acquire a BOP. More specifically, here are some examples of the types of businesses that can benefit from a BOP:
Contractors
Retail stores
Restaurants
How Much Does A BOP Cost?
The cost of a business owner's insurance policy generally depends on several factors, including:
A company's size
The type of industry
A business's location
The amount of coverage needed
Speak To The Commercial Insurance Professionals At CI Solutions
Reach out to the agents at CI Solutions for more information on the many benefits of a business owner's policy. Our team has years of experience providing comprehensive BOPs to companies of different sizes and across various industries.
Call CI Solutions today at 703.988.3665 or contact us online to learn more about our commercial insurance policies or to request a quote.