Any company that provides employee benefits may be held responsible for mismanagement, according to the Employee Retirement Income Security Act of 1974 (ERISA). ERISA regulates several different types of benefits including retirement plans, health and life insurance, disability insurance, and profit sharing plans – and establishes minimum standards for these benefits. A fiduciary liability insurance policy protects your business from mismanagement claims and liabilities tied to fiduciary roles.
Fiduciary Liability Insurance Coverage
A fiduciary liability policy covers the legal costs associated with benefits mismanagement and other breaches of fiduciary duty. Any relationship between two parties where one acts in the interest of the other is considered a "fiduciary duty." Examples of common fiduciary liability claims include: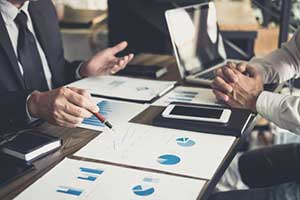 Plan administration failure
Conflicts of interest
Lack of investment diversity
Improper counsel
Wrongful denial or changes in benefit plans
Failure to monitor third-party service providers
This type of policy is different from an employee benefits liability insurance policy, which only covers administrative errors such as failure to enroll.
Who Should Acquire A Fiduciary Liability Policy?
Businesses of all sizes that offer employee benefits such as retirement plans and health insurance are strongly advised to obtain a fiduciary liability policy. Companies and individuals in the following industries and professions will especially benefit from acquiring such a policy:
Law firms
Financial services firms
Government agencies
Legal guardians of children
What Does Fiduciary Liability Not Cover?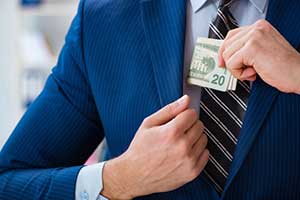 Fiduciary liability insurance policies do not cover theft or fraudulent acts. Claims covered by these types of actions would generally be covered by an ERISA fidelity bond.
A fiduciary liability policy also does not typically include errors & omissions coverage; this type of coverage exists as a separate policy and is specifically designed to cover incidents regarding a company's clients, not its employees.
What Does Fiduciary Liability Insurance Cost?
The cost of a fiduciary liability insurance policy generally depends on several factors, including:
Your company's size (number of employees)
The amount of benefit plan assets your company manages
Your policy's limits
Quality of service providers
Depending on the type of error committed and the total plan assets your company has under management, lawsuits can take a severe financial toll on your organization. Therefore, be sure to avoid unnecessary risks and purchase a fiduciary liability policy.
Speak To The Commercial Insurance Professionals
Reach out to the insurance brokers at CI Solutions to learn more about fiduciary liability insurance and its benefits. We are a commercial insurance brokerage that works with renown carriers and that is dedicated to providing clients with comprehensive commercial insurance products, regardless of background, needs or budget.
We will always thoroughly explain policy coverage and help you resolve your claims efficiently. Call CI Solutions today at 703.988.3665 or contact us online for more information about our fiduciary liability insurance policies.