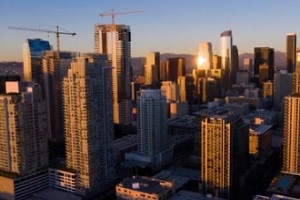 Thanks to the pleasant weather and a large population, California is considered an excellent state for conducting business. Whether you run a small start-up or a large corporation, you'll find a sizable talent pool, a booming economy, and a great diversity of industries operating in the Golden State.
However, business owners in California must be aware of the risks and liabilities that they may encounter in their line of work and ensure they have appropriate insurance in place to address them. Here is a look at the commercial insurance policies from CI Solutions that can protect your California-based business.
Business Owners Policy
A Business Owners Policy, or BOP, combines three essential types of business insurance into one policy for convenient coverage at a discounted rate. It includes:
Commercial property insurance: Protect the buildings your company rents or owns and the equipment you need to operate your business.
General liability insurance: Protect your company from claims that it was deemed responsible for resulting in bodily injury or property damage to another party. This BOP component offers important protection against many common claims arising from normal business operations.
Business income insurance: Replace lost income if your company is unable to operate as a result of a covered type of property damage.
Commercial Property Insurance
If your business does not obtain commercial property insurance as part of a BOP, you will need a stand-alone policy to offer protection to your building as well as the assets within and outside the building. A commercial property insurance policy can protect your physical assets from damage due to lightning, fire, wind, theft, vandalism, and other types of covered events.
Commercial General Liability Insurance
A commercial general liability insurance policy offers protection to your California business from claims involving damage to the property of another party or bodily injury. It also provides valuable protection for claims related to personal injury such as libel or slander.
It is an essential type of coverage to protect against the significant financial damages that often stem from these types of lawsuits. This coverage can be purchased on its own or as part of a BOP.
Workers' Compensation Insurance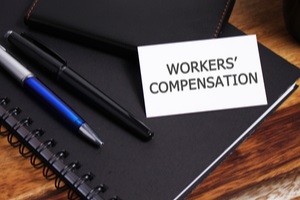 In California, worker' compensation insurance is mandatory for all employers, even if you just have a single employee. Moreover, owners of businesses that are headquartered in another state must carry worker' compensation insurance for any employees who regularly work within the state.
It protects both employers and employees, and policies will typically include benefits for medical care, temporary and permanent disability benefits, return to work supplements, death benefits, and supplemental job displacement benefits. A failure to carry the correct workers' compensation insurance coverage is a criminal offense in California that can be penalized with significant fines.
Cyber Liability Insurance
Companies throughout the country need cyber liability insurance to address the risks posed by technology's role in the modern business world, and California is no exception. This type of policy offers coverage for data breaches and other incidents where the personally identifiable information of your company's clients or employees is lost or stolen.
It can help pay for the costs of informing impacted individuals of the cyber breach, offering them credit monitoring services, and improving your business' reputation with assistance from public relations professionals. If your company keeps confidential customer or employee information on computer systems, cyber liability insurance is essential.
Professional Liability Insurance
Also known as Errors and Omissions insurance, or E&O, professional liability insurance protects California business professionals from claims of misconduct or negligence related to the services that they provide. This may include things like omissions, failing to deliver a service, or providing incorrect advice.
It will typically include damages and defense costs up to the limits of the policy regardless of whether a mistake was actually made. Business professionals such as engineers, architects, attorneys, real estate agents, accountants, home inspectors, and consultants need this type of policy.
Umbrella Insurance
For major lawsuits where the coverage afforded by your standard policies is not sufficient, umbrella insurance can provide your company with an extra layer of protection from financial loss.
Commercial Auto Insurance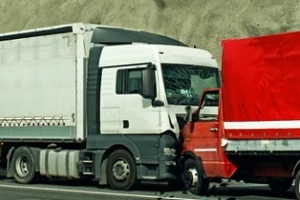 Get liability and physical damage protection for your company's vehicles, including cars, trucks and vans with a commercial auto insurance policy from CI Solutions. Whether you use industrial vehicles like dump trucks to conduct your business or you rely on cars for running errands or transporting clients, a commercial auto policy is vital for protecting your business.
Reach out to the California Commercial Insurance Company
Give your California business the protection it needs from all the risks your industry faces with a customized policy from CI Solutions. Get in touch today to find out how our team can tailor a commercial insurance policy to ensure that all the bases are covered.