The reality is that all people occasionally make mistakes. Unfortunately, errors can sometimes result in costly lawsuits, especially if they lead to large financial loss. An errors & omissions insurance policy can protect your company and its employees against claims of negligence or insufficient work.
Errors & Omissions Insurance Coverage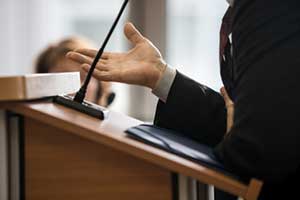 Errors & omissions insurance is a form of professional liability insurance. If one of your workers delivers inadequate, late, or incomplete services, or displays any type of negligence, this type of policy will help you pay for any lawsuits or fines your organization incurs. A standard E&O insurance policy covers the following costs:
Court costs and attorneys fees
Administrative costs
Settlement fees
Who Should Acquire E&O Insurance?
Most companies can benefit from purchasing an errors & omissions insurance policy, but certain types of businesses are especially recommended to obtain this form of protection. Here are some examples of professions that are generally required to acquire an E&O insurance policy:
Attorneys
Insurance brokers
Financial advisors
Medical professionals
Real estate agents
Nonprofits
Private schools
For instance, a client may sue their attorney if they believe this professional offered misleading legal advice. Similarly, if a real estate agent incorrectly lists a property's price on a website, a prospective homeowner may file a claim against him (or her). Even if a court rules in favor of the defendant, the associated legal fees can be extremely high. Therefore, it is imperative to purchase E&O insurance.
What E&O Insurance Does Not Typically Cover
Although a typical errors & omissions insurance policy covers several types of claims, it does not provide protection against everything. Here are four areas that this type of policy does not normally cover:
Illegal actions
Theft of intellectual property
Employee claims related to injuries or illness
General liability claims causing injury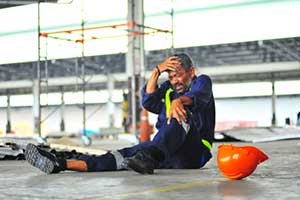 The cost of an E&O insurance policy typically depends on multiple factors, including the type of company covered, as well as its location, size, annual revenue, and history of claims.
Additionally, depending on the issuing insurance company and policy, errors and omissions insurance may or may not cover temporary workers.
Speak To Commercial Insurance Brokers About E&O Insurance
Reach out to the professionals at CI Solutions for more information about errors & omissions insurance and its benefits. Our agents fully understand the risks and liabilities tied to negligence in providing products or services.
We will advise you carefully on which type of E&O insurance policy most closely matches your unique needs. Call CI Solutions today at 703.988.3665 or contact us online to request a quote or to learn more about our commercial insurance policies.