Working in the hospitality industry might mean helping people enjoy time away from the stress of daily life, but there are some very real risks involved in this line of work. In the hospitality industry, many unforeseen possibilities could leave your business financially liable. Give your hospitality business some much-needed peace of mind with proper hospitality insurance coverage.
What Types Of Businesses Can Use Hospitality Insurance?
Restaurants, bars, bed and breakfasts, hotels and theme parks are just some of the businesses in the hospitality industry that need comprehensive insurance coverage.
Hospitality Insurance Policies
Outlined below are some of the most popular insurance policies for businesses in the hospitality industry.
Business Owner's Policy (BOP)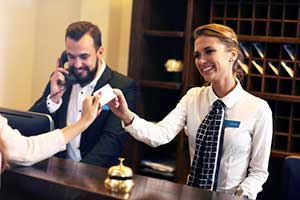 A Business Owner's Policy, also known as Property & Liability Insurance, gives small businesses such as hotels general liability and commercial property insurance in one product for broader coverage and easier policy management.
The General Liability component covers property damage, bodily injury, product liability and libel, slander and copyright issues. The property insurance component typically covers the building or leased space, its contents and the business's income.
Innkeeper's Liability
This insurance cover pays for any losses or damages to a guest's property while it is on the premises of a business that involves lodging.
Hospitality Equipment Breakdown
Equipment breakdown coverage may help cover the costs of replacing or repairing equipment that is damaged or broken down following a covered incident. It can help cover the equipment needed to keep the business running.
This might include mechanical equipment such as elevators, electrical breakdowns, computers and communication equipment breakdowns, boilers, and restaurant equipment such as commercial ovens and refrigerators.
Utility Services
Utility services insurance can cover losses of income and expenses should utility service interruptions force you to close your business for a short time, such as a downed power line or broken water main.
Errors & Omissions Insurance
Also known as professional liability insurance, this type of insurance is useful in cases where clients claim you made a mistake, said something untrue, left something out, provided the wrong advice or made some type of mistake. It can hire attorneys to defend you and cover legal fees as well as compensation.
Liquor Liability
Any business that serves alcoholic beverages to the public can be vulnerable to lawsuits charging liquor was served to someone who was intoxicated who is later involved in an accident. This type of insurance can protect food service hospitality businesses from such liability.
Food Contamination & Spoilage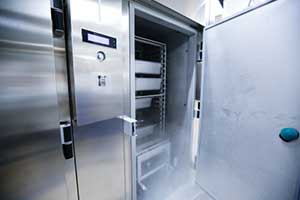 Food contamination coverage is useful in situations where food at your establishment was mishandled or improperly stored. If a health board needs to close your business down following an outbreak of foodborne illness, this coverage can reimburse expenses such as income loss related to the shutdown, required equipment cleaning, replacing contaminated food, medical tests for affected employees, and advertising to restore the business's reputation.
Food spoilage coverage, meanwhile, can reimburse the cost of any lost food and beverages due to issues such as a prolonged power outage beyond your control, an equipment failure or breakdown, or mechanical breakdown.
Speak With Experienced Hospitality Insurance Brokers
CI Solutions can help your hospitality business find the right insurance for your specific concerns. Our commercial insurance offerings address the unique needs of the hospitality industry to help you minimize risks and protect against costly liabilities.