All business owners bear the responsibility of paying certain costs. General liability insurance helps protect your company against unforeseen incidents. More specifically, this type of policy is designed to shield your organization from claims of property damage and bodily injury. Here is a close look at this type of insurance policy.
General Liability Insurance Coverage
A general liability policy will cover costs tied to claims of bodily injury or property damage, both of which can occur at any given point during routine business operations. General liability insurance can help pay for: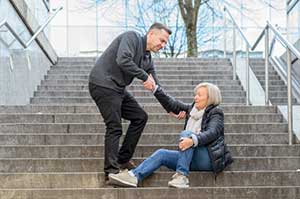 A customer's medical bills if they slip and fall on your premises (these costs can be high if the injuries sustained are severe)
Legal fees if your business is ever sued
Costs to repair a wall that one of your employees accidentally damaged while working offsite (e.g. at a client's home)
Judgements and settlements following a customer's lawsuit

Some general liability policies also cover claims related to advertising injuries (e.g. copyright infringement from business ads), reputational harm (resulting from defamation, malicious prosecution, or wrongful eviction), or damage to rented property caused by named perils such as lightning, fire, or an explosion.
How Much Does General Liability Cost?
The cost of a general liability insurance policy typically depends on several factors, including:
Your type of business (some industries carry higher risk than others, such as accounting)
Location
Your business's size
Years of experience
Building condition
Policy limits and deductibles
Claims history
Is General Liability Insurance Required By Law?
It is required by law in some situations, such as restaurants that have outdoor seating on city property, almost all landlords, or vendors.
Reduce Risks By Implementing Safety Training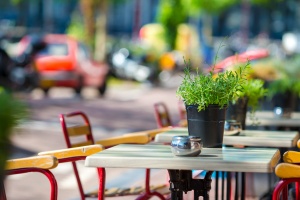 You can significantly reduce the risk of injuries and property damage by introducing all of your employees to safety training related to equipment use, transportation, and handling hazardous substances.
Additionally, certain insurers may allow you to combine your general liability policy with other types of coverage, such as excess liability insurance, errors & omissions insurance and directors & officers insurance. This can potentially allow you to save money on your insurance policy.
Speak To The Experienced Group Of Commercial Insurance Brokers
Reach out to the experienced commercial insurance brokers at CI Solutions to learn more about the many benefits of liability insurance. We are an independent Northern Virginia commercial insurance brokerage that works with top-rated carriers to provide comprehensive commercial insurance policies to clients from a wide range of backgrounds.
Regardless of your needs and budget, we will always thoroughly explain policy coverage and help you resolve your claims efficiently. Call CI Solutions today at 703.988.3665 or contact us online for more information on our general liability insurance policies.