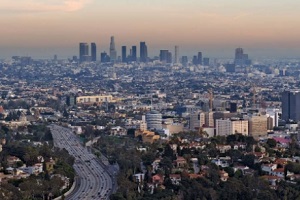 Los Angeles is a great place to own a business thanks to a diverse population of nearly 4 million and a broad range of industries, from entertainment and retail to manufacturing and professional services. However, business owners in LA need to be aware of the risks and liabilities they face and take out appropriate insurance to mitigate those risks.
Here is a look at the comprehensive commercial insurance policies offered by CI Solutions that can protect companies in the Los Angeles area.
Business Owners Policy
No matter what type of business you own in LA, you're vulnerable to a broad range of risks and liabilities. A Business Owners Policy (BOP) from CI Solutions combines business liability and commercial property insurance into a single policy developed to meet your company's unique needs.
The general liability component will protect your business from third-party claims of bodily injury and property damage while shielding you against reputational harm and product liability claims. It also covers advertising-related injuries, such as lawsuits claiming your business did not protect your clients' privacy. The property coverage component of this insurance covers the physical location of your business as well as its contents. This includes furniture, tools, equipment, and inventory.
Directors And Officers Insurance
The directors, corporate-level executives, and other leaders of your LA company could be at risk from civil and criminal claims that are brought against the business. A Directors and Officers (D&O) insurance policy from CI Solutions will protect your directors and executives and can help reimburse your organization for legal fees that are accrued during a lawsuit.
It is useful in cases where claims arise from actual or alleged wrongful acts associated with a failure to adhere to state or federal regulations or suits from shareholders related to company performance and stock management.
Earthquake Insurance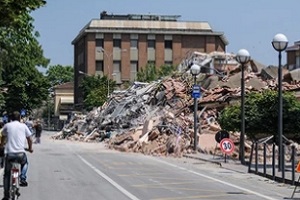 Companies in LA need to consider the potential for earthquakes in California. Most standard insurance policies will not include earthquake coverage, so it is a good idea to seek a dedicated earthquake insurance policy as an add-on to your insurance policy to protect against earthquake-related damages.
This type of policy offers coverage for damage to personal property such as appliances, furniture, and hardware, as well as repairs to your building and any structures that are attached to it. It will also typically cover new office expenses under "loss of use" coverage, which could prove valuable if your business needs to work out of a temporary location while earthquake damages are being repaired.
International Liability Insurance
Your headquarters might be in LA, but if you conduct business abroad, it is important to protect your assets on a global scale. International liability insurance is essential if any of your products or services are bought, sold, or rendered overseas. This type of policy will also protect your company against claims related to accidental events and damage to the environment. Whether you are an importer-exporter, energy business, entertainment company, manufacturer, or nonprofit organization, this type of policy can provide protection internationally.
Errors And Omissions Insurance
Despite your best efforts, your company may make mistakes while conducting daily business. An Errors and Omissions (E&O) insurance policy can help protect your business from the costs associated with settlement fees and legal expenses in the event that a mistake you make results in a lawsuit or fine. For example, if one of your workers is determined to be negligent or delivers incomplete or late services, this type of policy could provide valuable protection.
Special Event Insurance
Los Angeles is a popular site for conventions, festivals, concerts, car shows, and other types of special events, but your business must have protection in place for the risks and liabilities associated with such occasions before you begin planning them. If your company will be hosting a special event, this type of policy can offer valuable protection for your property and patrons.
Media Liability Insurance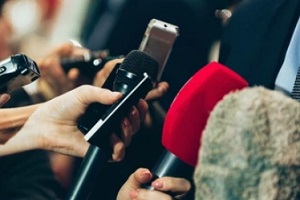 Media liability insurance is a special type of E&O insurance geared toward businesses working in the entertainment and media industry who may face liabilities related to the nature of their work. It is particularly useful for advertisers, broadcasters, authors, publishers, and other companies that produce or distribute media content.
Most media liability policies will cover claims related to plagiarism, defamation, copyright infringement, and invasion of privacy. It may also cover claims of breach of the scope of a license, breach of confidentiality, and negligent supervision.
Get Commercial Insurance In Los Angeles
Protect your business against the costly risks and liabilities that you may encounter with a tailored insurance policy from the experienced commercial insurance brokers at CI Solutions. Our knowledgeable brokers can customize a policy that will protect your LA business from a broad range of risks while meeting your ideal budget. Get in touch today to find out more about our insurance solutions.