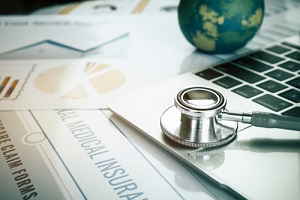 Conducting business across borders presents incredible opportunities for many organizations, but the nature of working internationally also poses significant risk. Businesses, large and small, must navigate international risk exposures, whether they are related to exporting goods to in-country manufacturing facilities or protecting employees who are traveling outside of the United States.
Industries That Will Benefit From International Liability Insurance
Most companies operating within the U.S. already have insurance coverage in place, which may include policies for general and professional liability insurance as well as workers' compensation coverage. However, when an organization begins operating internationally, it is important to be aware that these policies generally do not cover any overseas incidents.
Therefore, it is essential that businesses have an international liability insurance policy. Here is a look at some industries and businesses that can benefit from international liability insurance.
Nonprofit Organizations
Nonprofit organizations often carry out missions in foreign countries, particularly third-world countries that have lower standards and greater risks than they face at home.
Retail
In retail, reaching new markets often means expanding globally, and this is particularly true of those operating in the ecommerce space. This might involve building new stores, adding warehouses in other countries, and logistical considerations. Those that sell products outside the U.S. may face lawsuits in foreign jurisdictions. This places company assets at risk since they may be seized to satisfy a judgment. Additionally, the company could be prevented from doing business in that country in the future .
Entertainment-Related Businesses
The risks faced by businesses operating in the entertainment industry are unique and highly variable. From foreign film productions to on-location photo shoots, festivals, and concerts, many entertainment companies carry out expensive efforts abroad that require comprehensive protection for equipment, crew, and employees.
Computing and Information Technology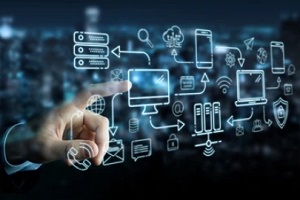 The internet allows operations across borders, and information technology businesses are particularly suited to global work. In addition, many technology companies look to open offices abroad to gain access to cutting-edge talent that may not be available in the U.S.
Whether looking to expand to emerging markets needing technological advancements or areas where consumers have the disposable income to purchase products, technology companies can benefit greatly from global expansion. International liability coverage that takes the specific risks encountered by computer-related businesses into account is essential for all IT companies conducting business in other countries.
Manufacturing And Distribution
U.S.-based manufacturers, distributors, and other firms with business interests overseas face a broad range of perils. For example, employees could become seriously ill or injured, lose irreplaceable documents, or be detained by foreign authorities when traveling or working in a foreign country. There also is the potential for property loss, whether it is a laptop theft, a storm, or fire. Employees could be sued in foreign courts, or they could be kidnapped or extorted.
Any manufacturers and distributors that rent or own offices or have any type of operations outside of the U.S. may face foreign lawsuits related to their rental or ownership of property, such as fire damage or slip and falls resulting from their operations. This includes trade shows, installations, meetings, and demonstrations. An international liability policy offers invaluable protection for such incidents.
Energy
Ongoing demand for energy throughout the world and the global push for renewable energy has created many opportunities for energy companies to expand globally. However, energy is heavily regulated by different governments, so companies need to ensure they follow each country's regulations to mitigate risks at home and abroad. International liability insurance provides essential protection for energy companies operating abroad.
Important Components Of International Liability Insurance
Regardless of the industry in which a business operates, there are some important components to international liability insurance. This type of coverage varies across providers, although the product liability aspect is one of the biggest concerns for many businesses.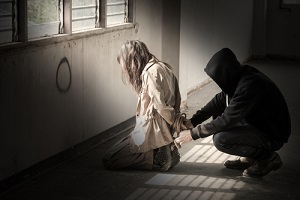 Kidnap and ransom insurance is one that all businesses should consider when operating in areas where kidnapping and extortion are problems, such as some Middle Eastern and South American countries. It can cover everything from medical treatment and relocation to ransom payments.
Political risk coverage is useful to protect against losses related to foreign governments confiscating property. Furthermore, travel assistance insurance can help workers who need to travel in cases of emergencies such as severe accidents and illnesses.
Reach Out To The International Liability Insurance Professionals
Protect your organization from the risks associated with operating overseas by talking to the experienced insurance brokers at CI Solutions. Our tailored offering will take into account the specific risks your business faces to provide you with comprehensive coverage.