Commercial umbrella insurance provides you with additional coverage for costs that exceed certain liability policy limits. This type of business insurance can help you pay for medical bills, legal fees, damage to other people's property, and judgements and settlements. Here is a close look at this type of insurance coverage.
Commercial Umbrella Insurance Coverage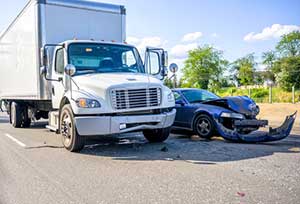 A commercial umbrella policy extends the limits of your main liability insurance policies, such as a commercial auto or a general liability policy. Therefore, you cannot obtain umbrella insurance unless you have at least one other type of liability policy.
It can cover claims of bodily injury (whether the injured person is an employee or a customer) and property damage your organization causes to another person's belongings. Commercial umbrella policies typically have aggregate limits that can be as high as several million dollars.
Who Should Acquire Umbrella Insurance?
If your business does any of the following, it is highly recommended that you purchase a commercial umbrella insurance policy:
Frequently interacts with customers (in person)
Works on another entity's property
Allows people to visit during open hours
The more your company interacts with customers, the higher your liability risk will be. If your workers use dangerous equipment, (e.g. ovens, shredders, drills, etc.) the risk increases even further. The same is true for work performed offsite. For example, the risks of remodeling a client's home include breaking windows and putting holes in the walls.
What Is Not Covered By Commercial Umbrella Insurance?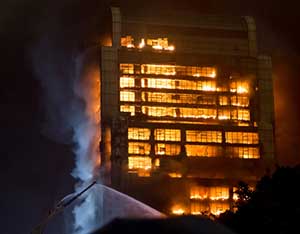 Umbrella insurance cannot cover every type of claim. Most notably, it does not cover business property claims. This means that if your company's equipment becomes substantially damaged in a fire, the cost of repairing and replacing this property will need to be paid out of pocket.
Umbrella insurance also does not cover claims related to breaches and other cyberattacks or errors and omissions, unless your insurer allows you to bundle these types of liability policies.
How Much Does Umbrella Insurance Cost?
Your umbrella insurance premiums may depend on your:
Business's size
The type of business you own
Amount of underlying coverage
Certain industries are more prone to risk than others (e.g. construction vs. retail).
Speak To The Commercial Umbrella Insurance Experts
Reach out to the experienced commercial insurance brokers at CI Solutions to learn more about the many benefits of umbrella insurance. We are an independent commercial insurance brokerage that works with top-rated carriers to provide comprehensive insurance solutions to clients from many types of backgrounds.
Regardless of your needs and budget, we will always thoroughly explain policy coverage, offer expert recommendations, and resolve your claims efficiently. Call CI Solutions today at 703.988.3665 or contact us online for more information about our umbrella insurance policies.