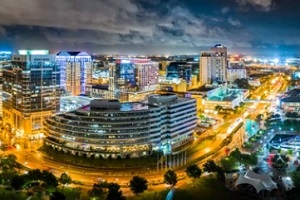 Virginia is an excellent state for businesses, with an unemployment rate below the national average and small businesses making up 99.5 percent of the state's companies. With 1.6 million workers employed by small businesses throughout the state, it is essential that Virginia businesses have insurance in place to protect their property, employees, and assets.
CI Solutions offers a broad range of business insurance policies tailored to the specific needs of your company. Here is a look at some of our most popular insurance policies for Virginia companies.
Virginia Business Owners' Policy (BOP)
A BOP is a convenient option that combines three important types of insurance coverage.
General liability insurance: This protects your company from claims that it caused property damage or bodily injury to another party. This offers valuable protection against the type of claims that may come up during normal operations.
Business income insurance: This can replace your lost income should your business be unable to operate due to a covered type of property damage.
Commercial property insurance: This offers protection to the buildings that your company owns or rents as well as the equipment needed to operate your business.
Commercial General Liability Insurance
If your business does not have a Virginia BOP, you will need to acquire commercial general liability insurance to cover claims of personal injury such as libel or slander, property damage to another party's belongings, or bodily injury. Businesses of all sizes face these risks and they can be financially devastating without the proper insurance in place.
Directors And Officers (D&O) Insurance
The directors and top executives at your Virginia business may be at risk of criminal and civil claims that could be brought against the company. You can offer protection to your directors and executives with a Virginia D&O insurance policy from CI Solutions.
This offers coverage for claims that arise due to alleged or actual wrongful acts relating to matters such as failing to adhere to federal or state regulations, along with suits from shareholders related to stock management and company performance.
Defense Base Act (DBA) Insurance
Virginia's proximity to the nation's Capitol means that many businesses work closely with the federal government. DBA insurance is a policy that is similar to standard workers' compensation, but is aimed at government contractors employed by the U.S. government. Employers who hire government contractors must secure a DBA insurance policy; failure to do so could result in fines and the loss of the contract.
Virginia Workers' Compensation Insurance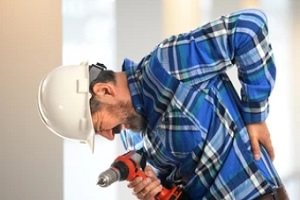 All businesses in Virginia are required to carry workers' compensation insurance to help employees recover from any work-related illnesses or injuries that they experience.
It can help to pay medical bills incurred by the employee as well as ongoing care that may be needed, such as physical therapy. It also replaces lost wages if the employee is unable to work during their recovery.
Virginia Commercial Automobile Insurance
Commercial automobile insurance can protect your Virginia business and its employees when using company-owned vehicles for work. Should an employee cause an accident while they are driving for work, this type of coverage could pay for vehicle damages, legal fees, medical expenses, glass repair, and rental fees, among other expenses.
Special Events Insurance
For companies that plan or host special events, a special event insurance policy is essential for protecting property and patrons at events, while cancellation insurance can provide important coverage should the event need to be canceled for reasons beyond your control.
Umbrella Insurance
For businesses that want an extra layer of security, umbrella insurance policies provide coverage if your business has exceeded its coverage limits set by standard policies.
Commercial Property Insurance
Our Virginia commercial property insurance policies cover your business's building, along with the assets stored inside the building and the areas just outside of it. This policy will protect your company's physical assets from damage caused by theft, vandalism, fire, wind, lightning, and other events. This type of coverage may be combined with other coverages in a BOP.
Cyber Liability Insurance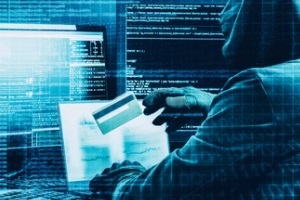 All Virginia businesses need cyber liability insurance, also known as data breach insurance, in the modern era to provide coverage if personally identifiable information is stolen or lost. Cyber liability insurance will help pay for the costs involved in notifying impacted individuals, improving the business's reputation via public relations campaigns, and offering credit monitoring services to the affected parties. Any company that keeps confidential customer information on its computer systems needs this type of insurance.
Contact The Experienced Virginia Commercial Insurance Brokers
With so many risks and liabilities involved in running a business, Virginia business owners need to acquire a comprehensive commercial insurance policy. Get in touch with the experienced Virginia commercial insurance brokers at CI Solutions to find out how we can customize a commercial insurance policy to protect your business against the unique risks you face while meeting your ideal budget.