Auto insurance is a common policy to acquire, yet it can be a complicated line of personal insurance to navigate without the proper guidance. Many people have a personal auto insurance policy, but do not fully understand how coverage responds in a claims situation or what to do if a claim needs to be filed.
Auto Insurance Coverages
When acquiring an auto insurance policy, it is important to receive the proper amount of coverage to ensure you are covered in the event of an accident.
Collision Coverage
Collision coverage is the basic auto insurance coverage that covers your vehicle if you have a collision with other cars, as well as, if you crash into a wall, tree, or median.
Comprehensive Coverage
Comprehensive coverage covers anything that may happen to your car unrelated to a collision such as theft, fire, or vandalism.
Liability Coverage
This coverage includes damages when you are "at fault" in an accident and there is damage to someone else's car or property. Liability coverage is often mandated by law, so being properly insured is essential.
Medical Payments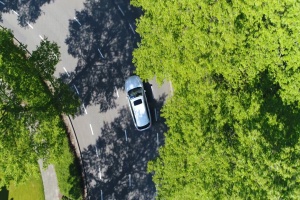 This can also be called personal injury protection and it pays for any injuries to the driver or passengers following an accident. Medical Payment insurance varies from state to state making coverage complicated.
Reach Out To Experienced Personal Insurance Brokers
CI Solutions can provide you with personalized auto insurance options, along with quotes, to ensure you have the right coverage for your unique situation. For more information about our automobile insurance policies, reach out to our experienced personal insurance brokers today by calling 703.988.3665 or by requesting a quote online.
Apply For An Auto Insurance Policy