Company leaders such as directors, officers, and other c-level executives typically have a significant amount of responsibility and, consequently, liability. Therefore, it's important for them to be protected against claims that are brought against their business, as they are typically the main targets in these cases. The most effective way to accomplish this is by acquiring a directors and officers insurance policy. Here is a close look at what this type of policy covers.
Directors And Officers Insurance Coverage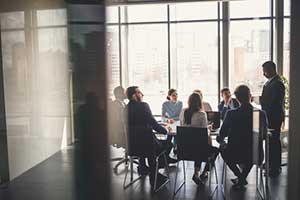 A Directors And Officers insurance policy covers claims arising from either actual or alleged wrongful acts. Common examples of such claims include:
Failure to adhere to state and/or federal laws and regulations
Suits from shareholders over stock management or company performance
In the event of a lawsuit, (civil or criminal) a directors & officers insurance policy will also help cover any of the associated legal costs. Top executives at nonprofit organizations and educational institutions may also be covered by a D&O policy.
However, it's important to know that publicly traded companies are generally subject to more federal regulation than their private counterparts, largely because of the Securities Act of 1933 and the Securities Exchange Act of 1934. Many policies also contain "insured vs. insured" clauses, which prevent a business from profiting from conspiracy when a current or former director files a lawsuit against the organization. In these cases, no claim is normally paid.
Additional Benefits Of Directors And Officers Insurance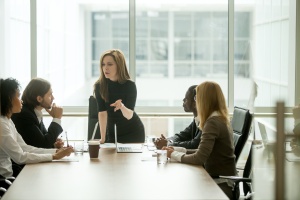 A directors & officers insurance policy does not only protect business leaders against claims of wrongful acts. This type of policy can also help:
Recruit new executives
Retain current directors and officers
Increase investments from private equity and venture capital firms
These added benefits are directly tied to policyholders' ability to mitigate exposure to the many risks of conducting business in today's sophisticated market. Acts tied to illegal profits are typically not covered by D&O insurance. The same is true for financial losses resulting from data breaches and other similar cyberattacks. For this type of coverage, one would need to purchase a cyber liability insurance policy.
Speak To The Experienced D&O Insurance Agents
Reach out to the experienced insurance brokers at CI Solutions to learn more about directors & officers insurance and its benefits. We are a Northern Virginia commercial insurance brokerage dedicated to providing comprehensive commercial insurance solutions to clients of varying backgrounds, needs and budgets.
We strive to build strong partnerships and are always prepared to thoroughly explain policy coverage before helping you solve your claim. Call CI Solutions today at 703.988.3665 or contact us online for more information about our D&O insurance insurance policies.