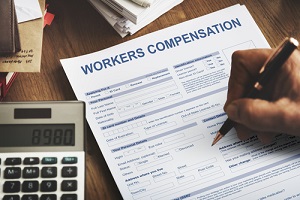 For a nonprofit organization, saving money is a top priority. Unlike for-profit organizations, nonprofits have a limited amount of funds and need to stick to a tight budget, so there is enough money left over to carry out their mission. A big part of keeping costs down is getting the correct type of insurance to protect from expensive lawsuits and other expenses related to unforeseen events.
Workers' compensation insurance covers the medical costs and lost wages for any injuries and illnesses related to the work people do at your organization. It is a type of policy that is required in nearly every state for businesses with employees.
When it comes to nonprofits, each state has its requirements. In Pennsylvania, for example, all nonprofits have to carry workers' comp for their employees, even if they are part-time workers. In contrast, states like Alabama only require nonprofits to have workers' compensation if they have five or more employees.
In Virginia, meanwhile, the state considers employees working for nonprofits such as charities and churches to fit the definition of employees for workers' compensation purposes. Each state also has its own rules governing whether volunteers need workers' compensation coverage.
However, there is a gray area when it comes to a nonprofit's volunteers, independent contractors, and nonprofits that sole proprietors run. Volunteers are only considered exempt until they can be considered long-term volunteers in many places; the same is true of independent contractors.
The length of employment, nature of the working relationship and other factors vary by state, so it is important to speak to insurance professionals to find out the rules that apply where you operate.
Why Do Nonprofits Need Workers' Compensation Insurance?
Here's a look at four reasons that nonprofits need workers' compensation insurance.
1. It Can Cover Costs Related To Injuries On The Job
There is a lot of potential for people working at nonprofits to become injured. For example, a volunteer might trip over stairs leading to a church that are in a state of disrepair.
A volunteer at an animal shelter could be bit by a cat or trip over a dog's leash while walking the dog, while a person volunteering at a soup kitchen could get burned or cut while preparing meals for those in need. All of these incidents could lead to some very expensive medical bills for your nonprofit if you do not have a good workers' compensation policy in place.
Workers' compensation insurance will help to cover the following for injured employees:
Immediate medical costs related to the accident or injury, such as ambulance rides
Ongoing medical costs like physical therapy
Partial lost wages during the time the employee is not able to work
2. It Can Protect You If You Are Sued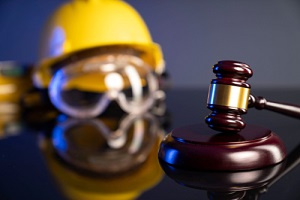 People employed by nonprofits generally support their organization's work, and many believe that they are unlikely to engage in frivolous lawsuits. However, those who do not have workers' compensation coverage might end up needing to sue the organization so they can pay their medical bills.
In these cases, the nonprofit might be required to pay medical bills and judgments for pain and suffering as well as legal fees and defense costs. Even if a lawsuit is ultimately found to be frivolous, your organization could end up having to pay very high legal fees.
3. Volunteer Waivers Do Not Always Prevent Lawsuits
Many nonprofits use volunteer waivers in the hopes of preventing lawsuits. Unfortunately, many of these do not hold up in court. Should one of your volunteers sue you for an injury that they sustained while carrying out work for your organization, a judge could still say that you should have done more to prevent their injury or that your waiver was simply too broad.
Although waivers are important because they outline the risks that are involved with volunteer work and explain expectations and safety precautions, they do not mean that you will never face a lawsuit.
4. There Can Be Penalties For Not Meeting Minimum Coverage Amounts
If your nonprofit does not meet workers' comp insurance minimum coverage guidelines in your state, you could be facing large fines and criminal charges. For example, in the state of Virginia, violating the workers' comp statute can lead to a civil penalty of $250 per day that you fail to maintain proper insurance up to $50,000. (1)
Get In Touch With The Nonprofit Insurance Specialists
If you would like to learn more about the various insurance products that can protect your nonprofit, get in touch with the nonprofit insurance professionals at CI Solutions. They can help you obtain everything from general liability and workers' compensation insurance to cyber liability and auto insurance to ensure maximum protection for your nonprofit.