All organizations, regardless of the industry they belong to, require protection against certain inherent risks and liabilities. When a major claim is brought against a company, the executives are often among the first to be targeted. Therefore, it's essential to obtain directors & officers (D&O) insurance. One of the main types of businesses that can benefit significantly from D&O coverage is trade associations. Learn more about insurance for trade associations.
What Is A Trade Association?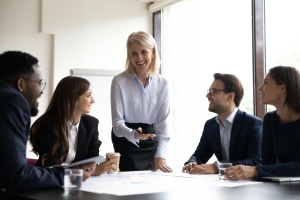 A trade association is an organization dedicated to improving the working conditions in its business's industry, promoting and creating commercial opportunities, and monitoring output and prices. These organizations, which essentially operate as nonprofits, aim to voice their members' concerns on many essential business matters and thus frequently engage in legislative lobbying.
In many cases, trade association leaders can be sued for mismanagement, and this is where Directors & Officers insurance is beneficial. Directors and other executives are supposed to fairly represent the interests of their associations' members while ensuring that their organization conducts its operations legally.
What Does D&O Insurance Cover?
Directors & Officers Insurance provides protection following claims of wrongful actions. Common examples of "wrongful acts" include conflicts of interest, torts, breaches of contract, fraudulent conduct (including reports), improper self-dealing, and violations of statutes.
Additionally, a D&O policy can shield trade associations against the following types of claims:
Financial mismanagement (waste of assets, unwarranted extension of credit, etc.)
Errors in judgement (false or misleading reports, disclosure of material facts, etc.)
Negligence (repeated absence from meetings, failure to file annual reports, failure to verify facts in official business documents prior to signing them, etc.
The total cost to defend some of these allegations can sometimes amount to tens of thousands of dollars. Fortunately, CI Solutions is committed to helping organizations remain compliant with all local and federal laws and avoid facing costly lawsuits. No matter how many employees your organization has and how big its budget is, D&O insurance can help provide substantial peace of mind.
What Does D&O Insurance Not Cover?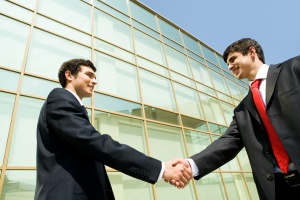 As helpful as Directors & Officers Insurance is, this type of policy doesn't protect against all kinds of claims. Here are a few things that are generally not covered by D&O insurance:
Intentional criminal acts, including fraud
Bodily or personal injury
Third-party property damage
Cyber-risk claims
Some insurance companies include employment practices liability insurance (EPLI) automatically with Directors & Officers coverage for either a small extra premium or at no additional cost.
According to Investopedia, average annual premiums for D&O policies that offer $1 million worth of coverage typically fall somewhere between $5,000 and $10,000. However, this figure often varies depending on factors such as organization size and history of past claims.
Contact The Experts About Insurance For Trade Associations
Reach out to the professionals at CI Solutions to learn more about the benefits of Directors & Officers insurance for trade associations. We're a full-service, independent insurance intermediary dedicated to offering high-quality solutions that can help protect organizations in many different industries and their assets. Call us or visit us online for more information.