Nonprofit organizations conduct important work, helping those in need and carrying out missions that make the world a better place.
Unfortunately, nonprofits are susceptible to some of the same issues that businesses face, so it is essential to have certain commercial insurance products in place to protect your organization's volunteers, medical professionals, independent contractors and others who work with you.
Commercial Insurance Products Northern VA Nonprofits Should Consider Acquiring
Here is a look at the top commercial insurance products for nonprofit organizations in Northern Virginia.
General Liability Insurance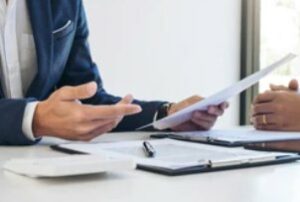 General liability insurance is an essential policy for all nonprofits. It covers common risks, such as injuries at the places your nonprofit operates. It can cover damaged client property, slip and fall accidents, advertising claims, and slander or libel lawsuits.
In addition to judgment or settlement money, it also covers defense costs such as attorney fees, witness fees, and court costs. Any nonprofit that uses an office space or carries out hands-on work needs general liability insurance.
Professional Liability Insurance
Professional Liability Insurance, also known as Errors and Omissions insurance, can help cover legal expenses when a mistake or oversight results in a lawsuit.
For example, it can cover suits related to a failure to perform professional duties, professional negligence, or mistakes made while a nonprofit provides services.
Directors & Officers Insurance
Also known as D&O insurance, this type of policy covers the defense costs and damages associated with lawsuits, allegations and wrongful acts brought against your nonprofit's officers or board of directors.
Board members can be exposed to a broad range of personal liabilities, even if they volunteer their time. In many cases, a qualified candidate might only be willing to sit on a nonprofit's board if they have the protection of D&O insurance.
Employment Practices Liability Insurance (EPLI)
Employee lawsuits are common, and they can be costly. Employment Practices Liability Insurance, or EPLI, can provide your nonprofit with protection against claims related to issues such as harassment, discrimination and wrongful termination.
For example, it may cover against discrimination claims related to a person's race, sex, age, disability or pregnancy. It can also cover sexual harassment, workplace bullying and emotional distress. This coverage can extend to claims against volunteers in addition to paid workers.
Commercial Auto Insurance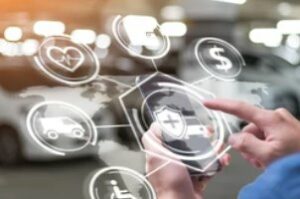 If your nonprofit organization uses vehicles such as cars, vans or trucks as part of its daily operations, it is important to understand that these vehicles will not be covered by the driver's personal auto insurance policy.
Nonprofits need commercial auto insurance for liability coverage that can pay for any damages to third-party property or injuries that arise from accidents involving your vehicles. This type of policy can also cover medical bills related to such accidents.
Workers' Compensation Insurance
Injuries in the nonprofit sector vary according to the type of operation and industry, but it remains essential to have this type of coverage in place.
If an individual on your staff is injured at work, a workers' compensation policy will cover their medical care and any lost wages. Workers' compensation covers volunteers as well as paid staff members.
Cyber Insurance
Cyber insurance is becoming increasingly important for nonprofit organizations in the modern era of data breaches and hacking. Most nonprofits keep detailed records of their volunteers, donors and clients, including personal information. Nonprofits must take steps to protect this data, but it is still important to have an additional layer of protection in place.
Cyber liability insurance policies can cover losses stemming from breaches that affect the information a nonprofit keeps on its computers. It may cover costs such as notifying parties whose information was compromised, fixing hacked websites, and enlisting experts in public relations to repair your reputation after a serious breach.
Commercial Property Insurance
A commercial property insurance policy will protect the property your organization owns – such as any buildings, content, personal property and equipment – against theft, natural disaster and fire.
If you rent a space, it can cover anything you own inside it, such as equipment, machinery, office furniture, computers, supplies and inventory. It is also possible to add business interruption coverage, which can be useful for nonprofits who operate on a limited budget as any interruption could spell financial devastation.
Product Liability Insurance
If your nonprofit sells any products to the public, such as baked goods or art as fundraisers, you might need product liability insurance.
This can protect your nonprofit from lawsuits filed by customers who claim a defective or unsafe product provided by your organization caused them harm. It can cover the legal defense of these claims and a large portion of the damages.
Reach Out To The Experienced Nonprofit Insurance Brokers
If you want to learn more about how these insurance products can help protect your nonprofit organization from risk, reach out to the professional commercial insurance brokers at CI Solutions by calling 703.988.3665 or by contacting them online.