Directors and other top organization leaders typically wield a significant amount of power and influence. However, this doesn't mean they're completely invulnerable against lawsuits and other legal issues. A few errors, even minor ones, can sometimes result in claims being filed against an organization — even one that doesn't turn a profit — and it's often executives who must bear the burden of dealing with these allegations, whether it's those in charge of fundraising or those responsible for public relations and communications. It's precisely in these situations that directors & officers (D&O) insurance can come in handy. Here is a close look at this form of insurance for nonprofits.
What Is Nonprofit?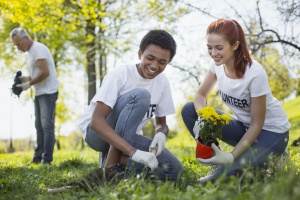 A nonprofit is an organization that is tax-exempt because its main purpose is to champion a cause rather than generate revenue. There are many different types of nonprofits (health and wellness organizations, charities, religious organizations, environmental nonprofits, educational organizations, etc.) and often receive donations. If a nonprofit's top executives ever mismanage donations or other funds, they can easily be sued.
What Does D&O Insurance Cover?
Directors & Officers Insurance can protect you against claims of wrongful actions, which are not committed intentionally. Examples of common "wrongful acts" include breaches of contract, conflicts of interest, fraudulent conduct (including compiling or submitting fraudulent financial statements), and torts.
Government regulators, employees, competitors, donors, and vendors can all file lawsuits against nonprofits for a variety of reasons, and D&O insurance is one of the most effective ways to protect these types of organizations. Plaintiffs can file claims associated with misuse of funds, breach of duty, or abuse of authority. Most D&O policies will cover legal fees as well as judgements and settlements.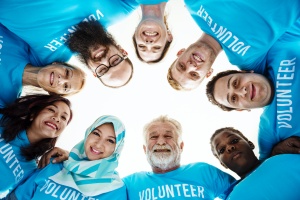 Per one survey conducted by the Insurance Information Institute, 58% of the 31% of organizations that faced directors & officers insurance claims in the previous five years were nonprofits. Therefore, it's clear that nonprofits need this type of coverage in order to avoid costly consequences.
What Does D&O Insurance Not Cover?
Although Directors & Officers Insurance is extremely beneficial, this kind of policy doesn't offer blanket protection. Here are a few claims that are generally not covered by D&O insurance:
Intentional criminal acts, including fraud
Bodily or personal injury
Third-party property damage
Cyber-risk claims
Some insurance carriers also bundle employment practices liability insurance (EPLI) automatically with D&O coverage for either a small or no extra cost, which can help you save money.
Contact The Experts About D&O Insurance For Nonprofits
Reach out to the agents at CI Solutions for more information about why you should acquire Directors & Officers insurance for your nonprofit. We're a full-service, independent insurance intermediary that is committed to offering comprehensive insurance products that can help protect organizations across various industries. Call us or visit us online to learn more.