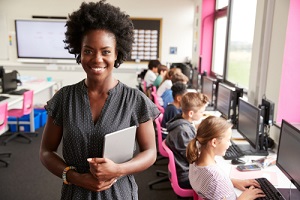 Many individuals choose to work in education because they want the opportunity to help shape young people's lives. According to a survey carried out by the Association of Teachers and Lecturers Union, the desire to make a difference is one of the most popular reasons to become a teacher, with 75 percent citing this as a motivation and 37 percent saying they were inspired by former teachers to join the profession.
A love of their subject, the variety of the job, and a genuine enjoyment of working with young people were also popular reasons. However, the many rewards of working in education, like all jobs, do come with some risks. Thankfully, many of these risks can be addressed by a good educators legal liability insurance policy.
What Does Educators Legal Liability Insurance Cover?
This policy is designed to cover a range of liability claims unrelated to bodily injury or private damage against staff, employees and administrators of schools and colleges. It is specifically geared toward wrongful acts that are related to educational activities (as opposed to general activities) of a school, school district or school board.
It is often referred to as a hybrid of the traditional errors and omissions (E&O) and directors and officers (D&O) insurance policies that many businesses purchase for protection.
A standard educators legal liability insurance policy will cover actual or alleged breaches of duty as well as misleading statements, neglect, and other types of errors and omissions by insured educators as they serve as employees of an educational institution.
These policies also cover employment practices liability claims. Here is a look at some of the allegations that can be found in claims under this type of policy:
Failure to supervise a classroom
Failure to educate
Loss of accreditation
Failure to prevent or respond to bullying activities of students
Acts of retaliation
Denial of tenure
Libel and slander
Who Does An Educators Legal Liability Insurance Policy Protect?
The parties who will be covered by an educator's legal liability insurance policy vary depending on the provider. Here are the individuals who should be covered: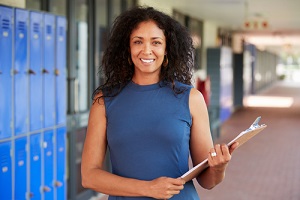 All educators at your institution, including teachers, substitute teachers, student teachers and teacher assistants
Members of the board and any councils, commissions and committees at the school
Students who are in compliance with the school's code of conduct
Officials, trustees, superintendents and directors who have been appointed or elected to work on behalf of the school
Volunteers working on behalf of the school
Benefits Offered By Educators Legal Liability Insurance
Most educators legal liability insurance policies provide the following benefits:
Claims related to individual education plans for special needs students
The school's day-to-day operations
Punitive and exemplary damages
It is always important to clarify with your insurance provider precisely what is covered. If you discover that you need additional coverage, it usually is possible to purchase additional benefits.
Exclusions Of Educators Legal Liability Insurance Policies
Educators legal liability insurance, like all insurance policies, does have some exclusions. Some losses that would not be covered by this type of policy include those related to crimes, fraudulent acts, deliberate acts and those that violate certain federal acts. Once again, it is essential that this is clarified beforehand with your insurance provider so you fully understand the level of protection that you have in place.
Optional Coverages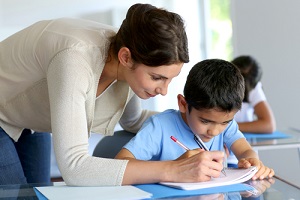 Some of the exclusions in this type of policy may be covered by paying additional premiums or endorsements. There are a few optional coverages worth considering. For example, campus security or police liability can be useful for schools that use armed security or its own police force. Excess or umbrella liability is a helpful type of insurance to broaden your general coverage.
Abuse or molestation coverage can address claims related to alleged or threatened molestation or sexual abuse with people in the care of an insured party, while active shooter liability coverage is for claims related to injuries that arise when the school grounds are breached by a person who is using a firearm with the intent to kill or injure people at the school. Educators
Legal Liability Insurance Costs
The cost of this type of policy varies depending on the provider and the specific benefits that your organization needs. Generally, premiums will be based on the number of students and staff at the school.
Get In Touch With The Private School Insurance Brokers
Reach out to CI Solutions to find out how their private school insurance solutions can keep your institution protected against legal claims to keep your losses to a minimum should something unexpected occur. Their experienced insurance brokers can create a tailored commercial insurance package that addresses all of your school's risks.