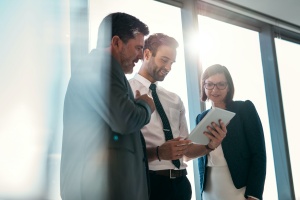 Getting a tech startup off the ground requires a lot of work and attention to detail, from developing new technology and filing the appropriate patents to lining up qualified staff and deciding how the company will be run. One of the most important steps that tech startups can take in the early days is securing the right insurance to protect their business from all manner of risk. While the value of having general liability and workers' compensation policies is well understood by most people in the business world, another type of insurance that a tech startup cannot afford to skip is Directors and Officers insurance (D&O).
What Is Directors And Officers Insurance?
This type of insurance offers liability protection for occasions when the decisions or actions made by your directors or officers lead to a lawsuit against the startup itself or its leadership.
Its name may imply that it is something reserved for major corporations, but small tech startups that do not have this type of policy in place may have trouble attracting venture capitalist funding and top talent, as well as going public.
Many activities a tech startup carries out could end up at the center of a dispute, such as hiring, raising funds, and entering into contracts with suppliers, customers, or vendors.
How Much Directors And Officers Insurance Do You Need?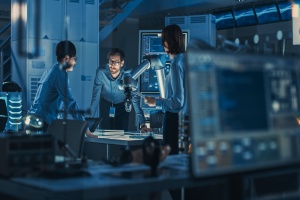 The cost of your Directors and Officers insurance will depend largely on the level of risk to your business, as well as your policy's limit and deductible. The median policy limit among tech customers purchasing this type of insurance is $2 million, with a median deductible of $10,000. A policy with these amounts would cover claims of up to $2 million per year minus the $10,000 deductible.
These amounts are a good starting point, but you should discuss the specifics of your media and tech startup with an insurance professional so they can advise you on an appropriate amount of coverage to suit your needs.
The median premium for tech businesses for D&O insurance is $451 per month, but keep in mind that this figure can vary dramatically depending on the business's size, its prior claims history, and the makeup of its board of directors.
What If Your Startup Doesn't Have A Board?
Even if your startup does not have a board of directors, this type of protection can still be valuable if something unanticipated occurs. For example, if you are sued for security fraud, breach of fiduciary duty, breach of contract, cyber liability, failure to comply with regulations or laws, or wrongful termination, Directors and Officers insurance can be quite useful. If your startup has raised a lot of money, it needs protection regardless of its structure.
Many venture capitalists and private equity firms will require startups to have D&O insurance in place before they will invest.
It is also essential for attracting top talent to your startup. Many qualified candidates will not consider board positions or leadership roles at businesses that do not have this type of policy because it means they could sustain a personal financial hit in the event of a lawsuit.
Directors And Officers Insurance Coverage Examples
Outlined below are a few scenarios where this type of insurance can prove useful.
Your board makes a management decision that has a negative impact on stockholders.
If this happens, the board could be accused of misusing the company's funds. D&O insurance would cover the costs of settling with stakeholders or going to court for a judgment.
Your compliance officer fails to adhere to industry regulations.
If a regulatory body sues an officer for violations of regulations, D&O insurance could cover legal expenses such as court fees, fines, and attorneys' fees.
An employee makes an allegation of discrimination, wrongful termination, or harassment against one of your directors.
In this case, a Directors and Officers insurance policy would cover the legal costs incurred by the director and a judgment or settlement for the employee.
How Can Your Tech Startup Save Money On D&O Insurance?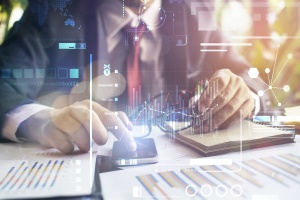 If your startup has a limited budget, you could consider getting a policy with lower limits or save money by choosing to pay a higher deductible – although this could end up costing more in the long run. Ask your insurance provider if there is a discount available for paying for the premium on a yearly basis instead of in monthly installments.
Another way you may be able to save is by bundling your tech startup's D&O insurance with an Employment Practices Liability Insurance (EPLI) policy. Many providers offer these two types of coverage as a package deal that costs less than it would to purchase each policy individually.
EPLI will cover your legal expenses if an employee sues your tech startup for violations of employee rights such as harassment, wrongful firing, benefits mismanagement, or discrimination. It can save you on the legal costs and judgments if such claims arise.
Reach Out To The Experienced Commercial Insurance Brokers
Get in touch with the Northern Virginia commercial insurance brokers at CI Solutions today to discuss the right coverage for your tech startup.