Many people are under the misconception that nonprofit organizations do not need liability insurance. However, nonprofits face many of the same risks as for-profit businesses and can suffer many of the same reputational and financial consequences. Liability insurance is available to nonprofits that want to protect their business and employees from various types of threats that plague their industry. Learn more about the types of claims that can be brought against a nonprofit organization and why having liability insurance is critical for the long-term success of a nonprofit organization.
Types Of Claims Brought Against Nonprofits
Lawsuits brought against a nonprofit organization can be financially devastating, whether the claims are warranted or not. Even the cost of defending the organization against these claims can be substantial. Some of the most common lawsuits that nonprofit organizations encounter include:
Mismanagement Of Assets
People that run non-profits are human and like everyone else and makes mistakes. Claims can be brought against board members and directors for the mismanagement of the nonprofit's assets.
Personal Injury Lawsuits
Like any business, a nonprofit organization can also become liable for a personal injury suit. Personal injury claims arise when a person becomes physically injured or suffers extreme emotional distress due to something the nonprofit did or said.
Employment Law Claims
One of the most common claims brought against nonprofit organizations deals with employment law. Wrongful termination, harassment, discrimination, retaliation, and wage and hour disputes are some of the most common claims in this sector. Nonprofits often operate with limited financial resources which can cause some employers to unintentionally violate employment laws.
Top Liability Insurance Policies For Nonprofits
Nonprofit organizations face different types of risks, some more than others. It is important to consider what risks the business faces and choose policies that best protect against these threats.
General Liability Insurance
Commercial general liability is one of the most common types of liability insurance policies for nonprofits. This type of policy generally covers claims for bodily injury, property damage, advertising injury, and personal injury. The policy may also provide coverage for medical expenses for "no-fault" bodily injuries.
Commercial Auto Insurance
Commercial auto is also a must-have liability policy for any nonprofit organization that uses vehicles for business purposes. Nonprofits that own vehicles require a business auto policy to cover the vehicles for liability and physical damage. Nonprofits that don't own any vehicles need to have hired and non-owned auto-added to their general liability. This covers the non-profit should someone be driving on behalf of the organization and get into an accident and the non-profit be brought into a suit.
Directors & Officers Insurance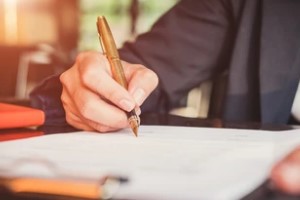 Another type of liability insurance that nonprofits should consider acquiring is directors and officers (D&O) liability insurance. This type of policy protects a nonprofit's directors, officers, volunteers, and employees for any 'wrongful acts' they may have committed when managing and governing the organization. Wrongful acts refer to allegations of errors and omissions, breach of duty, and similar acts that may have caused harm to the organization or stakeholders.
Worker's Compensation Insurance
Employees of a nonprofit organization expect to be protected in the event that they fall seriously ill or become injured while performing their job duties. Nonprofits are required to have a workers' compensation insurance policy to pay for any medical bills and associated costs.
Commercial Umbrella Insurance
Not all liability insurance policies provide nonprofits with an adequate level of coverage. For this reason, many organizations rely on umbrella or excess liability insurance policies. This type of policy provides a nonprofit with additional policy limits to cover catastrophic liability loss. Umbrella policies offer additional limits over general liability, commercial auto liability, and any employer's liability policies. Although a commercial umbrella insurance policy is not mandatory, it is something to consider.
How Much Does Liability Insurance Cost?
With tight finances, many nonprofit organizations worry about the cost of liability insurance. Every nonprofit is different and their insurance needs are also unique. One of the biggest influential factors when determining the cost of liability insurance is the number of employees and volunteers working for the organization. Other factors include the size of the property and if the employees or volunteers use any specialized or particularly dangerous equipment to perform their work.
Reach Out To A Northern Virginia Commercial Insurance Brokerage
No two nonprofit organizations are exactly the same which means that their liability insurance needs also differ. Working with an experienced commercial insurance professional can help ensure that a nonprofit acquires the insurance policies they need to keep the business and its employees and volunteers safe from potential lawsuits.
The right insurance policies not only protect but also provide business leaders with peace of mind. For more information about the importance of liability insurance for nonprofits or to acquire a policy, reach out to the experienced insurance professionals at CI Solutions today.