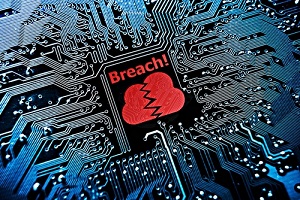 Although trade associations do not face all of the risks traditional businesses do, they are still vulnerable to one of the biggest threats to organizations in the modern era: data breaches.
A data breach is any unauthorized access of information, and these incidents can range in severity from harmless to devastating. Online security breaches can disrupt your association's operations, damage your reputation and lead to lawsuits. Any association that keeps personal data on hand is at risk.
Ways Trade Associations Can Help Prevent Data Breaches
Although some hackers have been using the same tactics for many years, people continue to fall for them, and they remain popular. One of the best things that trade associations can do to protect themselves from a data breach is to review some of these common hacker tricks and educate their team about how they can avoid becoming a victim.
Take Stock
To protect your trade association's information, it is important to have a thorough knowledge of what information you have, where it is stored and who can access it.
In addition to what is stored on all of your trade association's computers, mobile devices, and flash drives, this should extend to information you store offline, such as written records and papers. Keep in mind that your trade association's employees may use their devices to carry out work for the association; be aware of what devices they are using and their protections.
Limit Access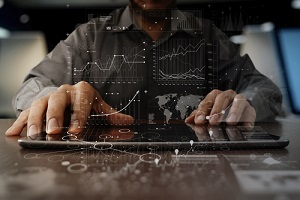 After establishing who has access to what information, limit access only to necessary parties. It is also important to ensure any third-party vendors your association works with who have access to your information use solid data security practices.
Make a practice of only asking for and retaining the minimum information your association needs.
Phishing Scams
Phishing scams are rife on the internet and involve sending victims emails that seem to come from a sender they trust. For example, one common scam involves fraudulent emails being sent to people that appear to contain tracking information for packages from popular shipping companies like UPS.
When the recipient clicks on a link inside the email or opens an attachment, it causes a virus to be downloaded to their computer that provides the sender with access to sensitive information.
Everyone at your trade association should be instructed to examine the emails that they receive and avoid opening any links and attachments that they are unsure about. Some email systems provide the ability to hover over the link and see the destination URL to confirm it is legitimate before clicking.
Compromised Passwords
Simple carelessness can lead to security breaches, whether it is an employee writing their password down and leaving it out in plain sight or using a password that is very easy to guess, such as "password" or "12345678".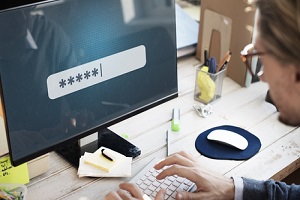 Although hackers have much more complex methods of accessing people's passwords, it is important not to make it too easy for them to gain access. Everyone connected to your trade association needs to understand the importance of password security. Employees should be required to use complex passwords that are changed frequently, and they must be warned not to write them down and leave them where others could see them.
Should staff have difficulty remembering passwords, a password manager program with a good reputation can be used to keep track of multiple encrypted passwords.
Ransomware
Ransomware is a type of malware that can take over a computer and block users from accessing their data on the system. After locking the hard drive contents, the attacker demands that the victim pay a ransom to regain access to the data. This may spread through a security vulnerability or a phishing email.
It is important for trade associations to ensure that their computer operating systems are always fully updated. Security patches need to be installed as soon as they are released. Installing antivirus software can also help prevent this type of attack. Additionally, all files should be backed up regularly so that data is not lost when attacks occur. This may not stop hackers from using the data they gain for nefarious purposes, but it will allow those at the trade association to avoid having to pay a ransom to get access to the information they need.
Cyber Liability Insurance
Cyber liability insurance can provide valuable protection to trade associations from the financial repercussions of a cyber attack. These policies often cover recovery costs such as legal fees and fines, notifying those impacted by the breach, ransomware costs, and credit monitoring.
Information Disposal
It is also important to reduce the amount of sensitive information your association keeps on hand.
An organized destruction schedule should be determined and can be based on how long information needs to be kept. This limits the volume of sensitive data that hackers can gain access to in the event of a breach.
Reach Out To The Trade Association Insurance Professionals
Do you have questions about how best to protect your organizations data? Reach out to the experienced commercial insurance brokers at CI Solutions to explore the best policies to safeguard your trade association from data breaches and other types of risk.