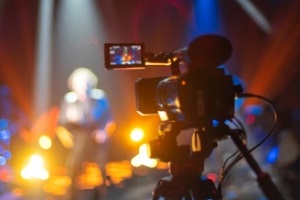 Media liability insurance is a type of coverage that is designed for businesses operating in the media world, such as broadcasters, authors, publishers, and advertising agencies. It is a specialized type of errors and omissions policy that is typically written on a claims-made basis.
Errors and omissions insurance, also known as professional liability insurance, can protect businesses against the costs of client lawsuits related to their work.
What Media Liability Insurance Cover
Media liability insurance can help cover the legal expenses for lawsuits that are related to professional conduct in media-related industries and covers a broad range of risks. These policies are tailored to address the specific risks faced by an organization. Here is a look at some of the coverage that is afforded by a typical media liability insurance policy.
Copyright Infringement
Copyright infringement is considered one of the most common risks in the entertainment and media world. Any time that a protected work is reproduced, performed, displayed, or distributed without permission, even if it is done so inadvertently, the copyright holder can claim that their exclusive rights are being violated and file a lawsuit.
Defamation
Defamation involves damaging another person, group, business, or product's reputation, and it typically arises from false information. Defamation may come in the form of libel, which occurs when statements are printed in words or images, or slander, which occurs when a false statement is verbalized.
Invasion Of Privacy
Reporters, especially entertainment and celebrity reporters, face the risk of invasion of privacy, which is an unjustifiable intrusion into another person's personal life without proper consent. This may include disclosing another person's private information, using their name for personal gain, or publicizing them in a false light.
Work Oversights And Mistakes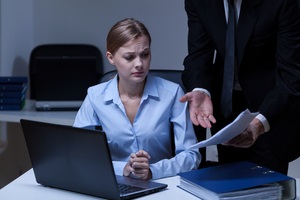 A client may accuse you of negligence if they believe that you made a mistake in your work or that it does not meet certain standards. This could lead to a costly legal battle, particularly if they are claiming your work oversight or mistake resulted in financial damage. This type of policy can cover your legal costs.
Advertising Injuries
Advertising injuries for most businesses will be covered by a general liability policy; however, they are normally excluded from this type of coverage for advertising and media professionals because of the nature of their work. Media liability insurance can help fill this gap by providing coverage for advertising injury for risks such as defamation and copyright infringement.
Missed Deadlines
If someone takes you to court over a missed deadline that had an impact on their bottom line, a media liability insurance policy could help to pay the attorney's fees, settlements, or court-ordered judgments in the case.
Injunctions
Content publishers may face a court injunction that orders them to stop publishing a certain type of content, and some media liability insurance policies will cover the cost of complying with such injunctions.
Examples Of Media Liability Claims
Here are some examples of claims that could be covered by media liability insurance.
A celebrity gossip writer befriends a singer to try to get material for their column. Unaware of their new friend's career, the singer shares private information with the writer that they then reveal in their column, and the singer sues them for invasion of privacy.
A TV production company is sued by a music publisher for copyright infringement because they claim that the production company used a song in an episode of their show without getting the proper license.
A local interest website posts a negative review of a restaurant in which the writer claims the establishment failed a health inspection because of an unsanitary kitchen. The restaurant owner sues the website for libel, claiming the allegations are false and have resulted in the loss of customers.
Common Exclusions
There are several circumstances that are typically excluded from a media liability insurance policy, such as normal business activities related to employment, patent infringements, breach of contract, and claims that are made for regulatory authorities. However, there may be other types of insurance that can address these issues.
Who Needs Media Liability Insurance?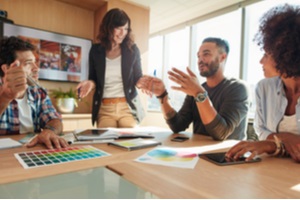 Media creators and entertainers can face liabilities that could result in huge defense costs and a potential liability judgment. Anyone operating in the media industry that is vulnerable to claims of slander, libel, or intellectual property claims needs insurance to protect themselves.
Any business that deals with the following industries and activities should obtain media liability insurance:
Advertising agency
Radio, cable, or television broadcaster
Author
Film or program producer
Marketing company
Multimedia company
Public speaker or public relations firm
Brand manager
Home entertainment distributor
Spokesperson
Book, magazine, or newspaper publisher
Reach Out To the Media Liability Insurance Brokers
Get in touch with the commercial insurance professionals at CI Solutions to learn more about how our media liability insurance policies can help you get the coverage you need.