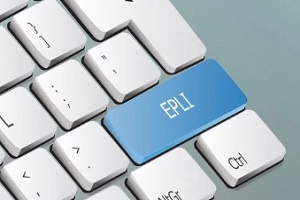 In today's complex business landscape, trade associations are essential in supporting industries, advocating for shared interests, and providing important resources. Yet, as with other businesses, they are exposed to certain risks. One of the most important of these includes employment practices liability insurance for non profits.
This liability can emerge from various employment-related issues commonly arising during normal business operations. Employment Practices Liability Insurance (EPLI) is an insurance that goes beyond the measures of general liability insurance, providing protection against claims made by employees alleging employment practice violations.
In the following sections, we'll delve deeper into why EPLI is a wise and necessary measure for non profit trade associations to avoid costly litigation and maintain a positive reputation.
What Is EPLI Insurance?
Employment Practices Liability Insurance is a type of coverage that protects businesses against claims made by workers alleging violations of their legal rights. These violations often involve instances of discrimination, wrongful termination, sexual harassment, or other employment-related issues.
In the modern business environment, EPLI is a necessary tool, providing an essential safety net to safeguard an organization against potentially significant financial damages.
The main features of EPLI plans often include:
Protection Against Claims: EPLI insurance offers coverage against claims made by employees alleging various employment-related issues such as discrimination, harassment, and wrongful termination.
Legal Defense Coverage: In the event of a lawsuit, EPLI provides funds for legal defense. This includes attorney fees, court costs, and any settlements or judgments.
Risk Management Resources: Many EPLI policies also offer access to risk management resources. This could include training materials for managers and employees or hotlines for questions about employment practices.
Coverage for All Employees: EPLI insurance covers all employees, including full-time, part-time, seasonal, and temporary staff. In some cases, it may also extend to claims brought by third parties.
Benefits Of EPLI Insurance For Non Profit Trade Associations
With the increasing complexity of employment law and the potential for high litigation costs, EPLI provides an important financial buffer. Furthermore, it demonstrates a commitment to ethical employment practices, enhancing your association's reputation among members and potential members. In a world where one lawsuit bankrupt a business, EPLI is an essential safety net for any non profit trade association.
The most common benefits of EPLI plans include:
Financial Protection in a Complex Legal Landscape
With the increasing complexity of employment law and the ever-present risk of lawsuits, a safety net is imperative. EPLI provides just that—a strong financial buffer against excessive litigation costs.
Claims involving wrongful termination, discrimination, sexual harassment, and other employment-related issues can quickly accumulate significant legal expenses and settlement costs. EPLI covers these costs, ensuring that your non profit trade association doesn't bear the full brunt of financial repercussions, which could otherwise jeopardize its stability and future.
Ethical Employment Practices and Enhanced Reputation
Beyond the financial aspects, EPLI further demonstrates your non profit trade association's commitment to ethical employment practices. With this insurance in place, you're sending a clear message to your members and potential members that you take employment-related matters seriously.
This commitment enhances your association's reputation as one that prioritizes fair treatment, inclusivity, and compliance with employment laws. Such a reputation can profoundly impact member retention and attraction, as ethical practices resonate well with today's socially conscious business environment.
A Protective Shield in a Litigious World
In a world where a single lawsuit can have far-reaching and damaging financial consequences, EPLI is an essential safety net for non profit trade associations. The potential for high litigation costs is a reality that every trade association should be prepared to address.
EPLI doesn't just address these costs; it actively shields your organization from the full force of legal and financial impact. This protection is essential for small and medium-sized trade associations that may not have extensive legal resources.
Expert Guidance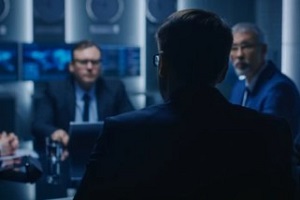 Employment Practices Liability Insurance (EPLI) serves as a guiding light for non profit trade associations, supporting them in their unique needs and claims. An individually-tailored EPLI plan provides access to expert advice and guidance, helping navigate the often complex legal landscape surrounding employment practices.
With EPLI, associations can confidently handle claims pertaining to wrongful termination, harassment, or discrimination, knowing that they have a safety net of knowledgeable support. This benefit isn't just about financial protection, it's also about the invaluable peace of mind that comes from being prepared and protected against claims that can be detrimental to the reputation of your association.
Finding The EPLI Plan That Is Right For Your Needs With CI Solutions
Employment Practices Liability Insurance (EPLI) 's value to non profit trade associations cannot be overstated. It's a safety net that shields businesses from potentially catastrophic financial consequences resulting from employee claims.
Determining the types and levels of coverage for your trade association can be overwhelming, but consulting with experts in the industry can help trade associations complete this process with confidence.
Our team of dedicated professionals at CI Solutions offers expert guidance, ensuring that your association is comprehensively covered. We provide personalized EPLI plans aligning with your trade association and risk profile.
With CI Solutions, your association can confidently focus on its mission, knowing its employment liabilities are well-managed. For more information, contact our team of experts today at 703-988-3665 or visit our website.