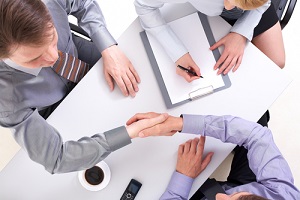 Non profit trade associations work diligently to support the progress of industries through education, training, and legislative support as they work to represent the industry. This is why having well-designed insurance for non profits with a worker's compensation plan is essential for protecting your organization in the case of a workplace incident.
Worker's compensation protects employees in the event of workplace injuries or illness, and it can also help protect employers from costly legal fees, lost wages, and damages related to employees' job-related accidents.
For trade associations, it is important to have worker's compensation coverage in their insurance for non profits package to protect the rights of their workers and the overall business.
4 Reasons Worker's Compensation Is Important For Trade Associations
Worker's compensation is valuable to any trade association's safety program. It is essential for protecting both employers and employees in the event of accidental injury on the job. Here are reasons why worker's compensation is necessary for trade associations to have:
Protects Employers: Worker's compensation insurance helps protect employers from financial losses due to an employee sustaining an injury or illness as part of their job duties. This coverage helps reduce financial liability for medical expenses, lost wages, and even legal costs associated with a workplace illness or injury. Employers can safeguard their financial stability by having worker's compensation in place while maintaining an environment where employees feel safe and secure.
Protects Employees: Worker's compensation covers the necessary medical expenses that result from an on-the-job injury or illness. Employees who receive appropriate medical care can recover quickly and return to work sooner. Offering financial stability to the employee can also maintain employee morale, demonstrating that the company will provide for them in the event of a qualifying situation.
Covers Lost Wages: Besides paying for necessary medical treatment related to a workplace injury or illness, worker's compensation also covers lost wages while the employee isn't able to work. This income bridges the business gap as it pays for the lost wages.
Provides Coverage In Instances Of Death: Worker's compensation provides financial benefits in the unfortunate event of an employee's death. If such a tragedy occurs, the family or dependents of the deceased employee are typically entitled to death benefits which usually cover funeral and burial expenses. Furthermore, it may provide a source of income for the dependents, considering the potential loss of earnings.
The Benefits Of Working With Insurance for Non Profits Professionals
Worker's compensation programs are integral to any trade association, providing important benefits to employers and employees. Engaging with insurance for non profits professionals who can guarantee a cost-effective and comprehensive worker's compensation plan can help trade associations ensure they have a plan that is both cost-effective and comprehensive.
Experts bring in-depth knowledge and experience in navigating the complexities of workers comp, ensuring full compliance with state laws and regulations. They can identify potential cost-saving opportunities without compromising coverage, thereby securing financial stability for the association. Moreover, their insights can help protect both employers and employees from financial hardship in the event of work-related injuries.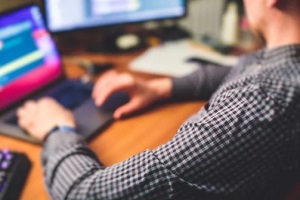 Another key benefit of working with professionals is the peace of mind it can provide employers, knowing that their business operations will not be disrupted due to workplace injuries or illnesses.
By proactively establishing industry-standard safety protocols and implementing a comprehensive worker's compensation plan, trade associations can significantly reduce their risk of layoffs or missed deliverables due to unexpected costs related to injury recovery periods or medical treatments.
Get Insurance For Non Profits With A Comprehensive Worker's Compensation Plan Tailored To Your Unique Needs With CI Solutions
Trade associations serve an important role, helping to push positive change in various industries. They must have a comprehensive worker's compensation plan to function at their best.
CI Solutions provides expert guidance in crafting professional worker's compensation plans that meet industry standards. Our team of experienced professionals will work closely with your trade association to develop a plan tailored to meet your organization's needs while providing essential financial protection for its employees.
With our assistance, you can rest assured knowing that your business and employees are fully protected through an effective and reliable worker's compensation policy. Contact the team of experts at CI Solutions today by calling 571.517.1566 or visiting us online.