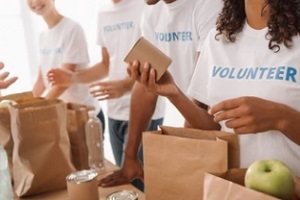 Volunteers play a significant role in the work that many charitable nonprofits carry out. Without the support of volunteers, many nonprofits would not be able to conduct their work, serve their clients, or raise funds. In fact, some nonprofits do not have any paid staff and are run completely by volunteers.
By definition, volunteers do not receive compensation for their services, and they may not be covered by workers' compensation insurance in many states. Many nonprofits take out a nonprofit liability insurance policy, but will this coverage extend to volunteers?
Nonprofit Liability Coverage For Volunteers
When your organization first purchased nonprofit insurance, covering the organization and its employees may have been your primary concern. However, it is important to check with your insurance agent to ensure that this protection extends to the volunteers who work with your nonprofit group. If anything goes wrong while the volunteer is carrying out work on behalf of your nonprofit, it is important to make sure that both your organization and the volunteer have the right protection in place.
Adding volunteers as additional insureds to your nonprofit liability insurance policy can offer protection should a volunteer become injured or cause accidental injury or property damage to a third party. It may also provide coverage if your volunteer sues your organization over an injury that occurred while they were working for you. This policy may also cover cases where a volunteer acts inappropriately in a manner that causes a third party to sue your nonprofit.
Do Volunteers Need To Be Included On All Policies?
Many organizations include their volunteers on all of their nonprofit insurance policies. This is a good idea for many types of organizations, but not all nonprofits need to take this step. Here is a look at some of the situations where extending liability coverage to include volunteers may be a good idea.
Volunteers Are Handling Computers And Technology For Your Organization
If volunteers are helping your nonprofit set up online portals for donations, it is important to ensure that they are covered by your cyber liability insurance, along with anyone else who is working with your customers' data. This can provide protection in the case of a lawsuit if a hacker acquires sensitive donor information, such as credit card numbers or email addresses.
Your Volunteers Are Managing Social Media For Your Organization
Many nonprofits use volunteers to manage their social media accounts, but it is important to keep in mind that your organization could be held liable for their actions. There could be a problem if, for example, a volunteer posts photos of events without getting photo release forms signed by participants and one of the people who appears in the photo sues your organization for using their image without consent. A general liability policy could help with legal expenses in such cases.
Your Volunteers Work With The Public
If your volunteers regularly have contact with the public, it is smart to cover them under your general liability insurance policy to address costs related to accidental injuries or property damage. If your volunteers take on tasks such as light repairs for elderly homeowners, the policy could provide coverage if they damage a person's home while carrying out the work.
Do Volunteers Need To Be Added To Workers' Compensation Insurance?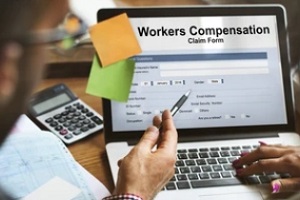 Workers' compensation insurance rules vary by state, so it is important to check the guidelines where you live to determine whether volunteers need individual coverage. Because workers' compensation is intended to cover paid employees, volunteers will not be eligible for this type of policy in many states.
Importantly, general liability insurance will not always cover the expenses of an injured volunteer because it is designed to address injuries that are suffered by third parties. Some insurance companies may cover the expenses for injuries incurred by short-term volunteers but not for frequent volunteers.
One way for a nonprofit organization to protect itself from financial risks if a volunteer is injured may be by obtaining a volunteer accident medical insurance policy. This type of policy is typically cheaper than a workers' compensation policy, and is often a good option for nonprofits operating in states that do not allow volunteers to receive workers' compensation benefits.
Your insurance agent can explain the laws in your state pertaining to coverage for volunteers and how you can best protect volunteers carrying out work for your nonprofit while keeping costs down.
Get In Touch With The Nonprofit Insurance Specialists At CI Solutions
Your nonprofit needs flexible nonprofit insurance policies to cover your volunteers from the risks they face while volunteering for your organization. The experienced nonprofit insurance brokers at CI Solutions can help ensure that your organization has the right insurance coverage. Reach out today to learn more about our nonprofit insurance policies.