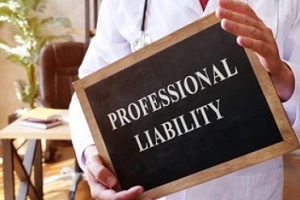 For many types of businesses, professional liability is an essential type of coverage. Also known as errors and omissions (E&O) insurance, it offers protection in the event that a client files a lawsuit over an actual or alleged mistake or bad advice.
Here is a closer look at this type of insurance coverage and how to determine the right amount of coverage to obtain.
What Does Professional Liability Insurance Cover?
Although many types of liability insurance are geared toward bodily injury and property damage, professional liability insurance is largely designed to protect against claims of financial loss. It can cover the legal and settlement costs in the following types of claims:
Errors
Omissions
Breaches of contract
Professional negligence
Failure to meet a standard of care
Failure to deliver promised services on time
One exception to professional liability's focus on financial losses is medical malpractice, which does not provide coverage for claims of bodily injury.
Professional liability insurance will not protect a business against bodily injury or property damage incurred by customers while doing business. This means that if someone trips and falls at your office or their personal files are destroyed by a flood, you will need general liability insurance to handle those claims.
In addition, professional liability insurance will not provide coverage for lawsuits filed against you or your company over allegations of workplace harassment or wrongful termination. Employment practices liability insurance can provide coverage for these types of claims.
Who Needs Professional Liability Insurance Coverage?
Anyone who provides advice or professional services to clients for a fee may encounter the types of risks that professional liability insurance is designed to cover.
Here are a few of the professionals who need errors and omissions insurance: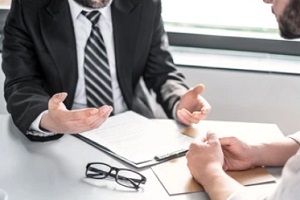 Real estate agents and brokers
Architects
Financial and investment advisors
Accountants
Software developers
Graphic designers
Consultants
Insurance agents and brokers
Engineers
In addition, physicians, psychologists, dentists, and other healthcare professionals may be required to obtain a specific type of professional liability insurance known as medical malpractice insurance to protect against claims that an error on their part resulted in the injury or death of a patient.
In some states, lawyers may be required to obtain legal malpractice insurance.
Determining the Right Amount of Coverage
There are many factors that go into determining the precise amount of professional liability coverage that is needed. One of the biggest factors is the specific trade in question as some have greater exposures than others.
For example, lawyers tend to need more extensive professional liability insurance than other businesses. Some practice areas have the potential for greater loss claims. These include real estate, trusts and estates, civil litigation, intellectual property, taxation, and commercial business transaction attorneys. Failing to obtain sufficient coverage can put the personal assets of the attorney and the firm at risk. Firms operating in these areas should consider purchasing policies with limits of $5 million, $10 million, or $20 million depending on their risk exposure.
An insurance agent will work with you to determine the right amount of professional liability coverage for your specific case. They will establish this by asking you for the following information:
The types of services your business offers
Your company's location
The number of people you employ on a full-time and part-time basis
The size of your business
How long you have been in business
What kinds of claims you have filed in the past, if any
In general, companies are advised to get the highest amount of coverage they can afford.
The limits on professional liability policies can vary dramatically, ranging from $250,000 to $20 million. Many small businesses opt for a policy with $1 million coverage.
Keeping Professional Liability Costs Down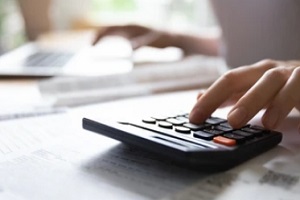 Many companies are surprised to learn how affordable professional liability insurance can be. The median cost of professional liability insurance premiums for small businesses is $59 per month, with most small business owners paying somewhere between $500 and $1,000 per year for coverage.
However, there are ways to keep costs down. For example, if you already have commercial insurance, ask your agent about adding professional liability coverage onto your policy. Bundling policies can often result in cost savings.
Companies usually have the option to pay their insurance premium on a monthly or yearly basis. Insurers will often offer discounts for paying an annual premium. Professional liability insurance policies that pay out more per incident typically have a higher premium.
Protect Your Business With Professional Liability Insurance
Your business may face a variety of professional liability claims, so having the right coverage is essential. Get in touch with the insurance professionals at CI Solutions today to find out more about customizing a policy to address your company's needs and ensure you have an appropriate level of coverage.