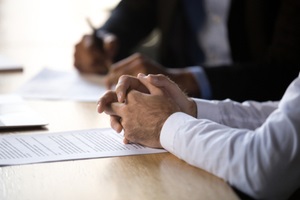 The importance of professional liability insurance for businesses may be obvious, but trade associations sometimes believe that this coverage is not relevant for their organizations. Unfortunately, failing to acquire this type of policy can be a very expensive mistake for trade associations to make. Here is a look at what this insurance covers and why it is so valuable to trade associations.
What Is Professional Liability Insurance?
Professional liability insurance, also known as Errors and Omissions (E&O) insurance, protects your association from claims that your negligence resulted in financial harm. It can cover the costs of lawsuits related to:
Accusations of negligence
Breach of contract
Missed deadlines
Errors or oversights
Undelivered services
Incomplete work
How Professional Liability Coverage Can Help Trade Associations
Here is a look at some of the situations where professional liability insurance can prove helpful to trade associations.
Certification Errors
Trade associations often provide their members with valuable services such as training and education. In fact, these are often considered one of the greatest benefits of being part of a trade association. When members successfully complete training offered by the association, they will typically receive some type of certification that can greatly enhance their resume and title. In some cases, it may even mean the difference between getting a job or being passed over in favor of another candidate.
With so much at stake, associations could face a liability claim if an error is made related to the certification process. For example, if a member alleges that an association did not process their certification correctly and they were unable to derive maximum benefits from it as a result, they could take the association to court.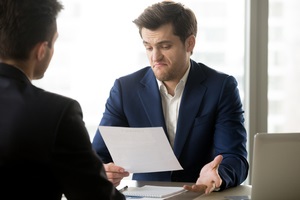 Similarly, if a certification is not filed on time and this causes a member to lose out on an opportunity, the association could face a claim. In other cases, claims may be filed if an association decertifies a member for failing to adhere to a rule set by the association.
An example of this is a 2018 lawsuit by a group of physicians against the American Board of Internal Medicine over the way it maintained its certification process. The lawsuit claimed that some physicians lost certain jobs as a result of the removal of their certification.
The court ultimately dismissed the lawsuit, but the group of physicians filed an appeal. In this case, if the association had professional liability coverage in place, it could have covered witness fees, defense costs, settlements, and judgments.
Class Action Lawsuits
A trade association might also find itself named in a class action lawsuit related to the benefits it provides. The legal costs involved in defending a trade association in a class action lawsuit can be significant and may even be enough to compromise the financial future of a smaller association. Many professional liability insurance policies will pay for a trade association's defense costs as well as other legal expenses in these types of cases.
An association might run into trouble by offering savings to members when shopping with certain companies if there appears to be a conflict of interest. If, for example, a relative of a board member has a financial interest in the company offering members savings, some members might believe that the board member is benefiting financially from the deal and file a class action lawsuit against the association as a result.
Grant Administration Errors
Some trade associations offer grants to fund research that is related to the industry in which they operate. However, if this is not carried out properly, the association could be vulnerable to liability risks.
Lawsuits related to grant administration errors could involve matters such as timely payments. For example, if the trade association fails to make a grant payment in time for researchers to complete their study and publish their findings, the association could be sued in court by the researchers, who may claim that negligence in the trade association's administration of the grant resulted in them missing the opportunity to publish their study.
Newsletter-Related Liabilities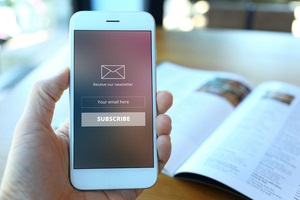 Many trade associations publish their own newsletters to keep members apprised of the latest news in their industry and the association itself. However, when those in charge of the newsletter fail to properly vet the articles they publish, it could open them up to a range of lawsuits.
For instance, if a newsletter contains negative comments about a local businessperson who is pushing for legislation that could negatively impact the association or its members, that businessperson may decide to sue the association for defamatory statements or libel. A professional liability policy can help pay for the legal costs and damages related to defending this type of claim.
Protect Your Trade Association With Professional Liability Insurance
Trade associations face a variety of professional liability claims, and you need a firm that specializes in the unique risks that your organization faces to ensure full protection. Get in touch with the insurance professionals at CI Solutions today to find out how we can help you get the coverage your trade association needs.