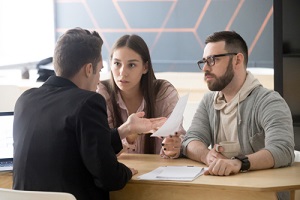 Trade associations work hard to protect their industry and create positive changes. Despite these noble aims, there are a lot of responsibilities and risk exposures involved in running a trade association. The expenses incurred if a lawsuit arises could be enough to deplete your association's finances.
Trade and professional organizations face a broad range of professional liability claims related to everything from personal injury and marketing errors to faulty research and missed deadlines or opportunities. Therefore, it is recommended that trade associations purchase a comprehensive insurance package that includes general liability, professional liability, directors and officers insurance, property insurance, fiduciary liability, employment practices liability, cyber liability and other types of policies as needed.
What Types Of Liability Claims Do Trade Associations Face?
The types of claims that trade associations face might not be as obvious as the risks that are posed to retail businesses, but there are several important risks that all associations need to consider. Here is a look at the top four liability claims made against trade associations and how insurance can offer protection.
Certification Errors
Many trade associations offer members training and education that leads to a certification that can enhance their resume and boost their title. For some members, these types of certifications can mean the difference between securing a job and losing the opportunity.
Trade associations may face liability claims if there is some type of error with the certification. For example, if the certification was not processed correctly or was not filed on time, it can spur a lawsuit. Likewise, if a member is decertified for not following certain rules of the association, this can also lead to legal action.
For example, a group of physicians sued the American Board of Internal Medicine in 2018 over its certification process on the grounds that some physicians lost jobs as a result of losing their certification. This lawsuit was dismissed by the court, but the group of physicians filed an appeal. In this case, professional liability coverage could have helped pay for witness fees, settlements, judgments and defense costs.
Class Action Lawsuits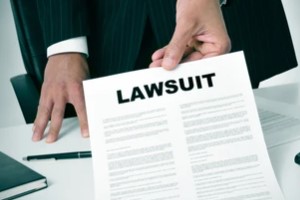 Some of the benefits that associations provide to members can make them vulnerable to risk. For example, associations that offer members discounts when shopping with specific companies can be problematic. If a relative of a board member is connected to the retailer offering the savings, some members may believe that the board member in question is benefiting financially from the deal, which could inspire a class action lawsuit against your trade association.
Defending yourself in a class action lawsuit can be financially devastating, particularly for smaller trade associations. Many professional liability insurance policies include coverage on a "duty to defend" basis, which means that it will help pay for your trade association's defense costs as well as other legal expenses.
Newsletter Liabilities
Many trade associations publish newsletters to keep their members apprised of the latest developments in the industry and the association itself, along with news that members might find relevant. Although this is considered a helpful service, it does leave your association exposed to certain risks.
For example, if an article printed in your newsletter was not properly vetted and contained harsh comments about a local businessperson who is pushing for a law that may negatively impact your association, that person could sue you for libel and other disparaging or defamatory statements that the article makes.
A professional liability policy can protect your trade association in these cases, including covering legal costs and damages.
Mistakes In Grant Administration
Many trade associations provide grants that fund research related to the industry in which they operate. Although this is a very generous offering, it does leave the association vulnerable to certain liability risks if it is not carried out properly.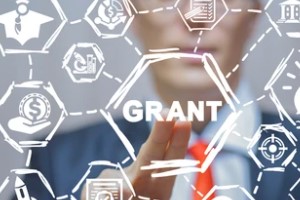 For example, a trade association might agree to award a grant to a research company in three installments after each phase of the research is completed. If the association paid the first two payments on schedule but failed to get the final grant payment out in a timely manner, it could mean that the researchers cannot complete the project on time and publish their findings. This can result in a lawsuit with claims of negligence in the administration of the grant and claims that the guidelines set out in the grant document were not followed.
Protect Your Trade Association With Professional Liability Insurance
No matter what type of trade association you operate, you need to be prepared for the professional liability claims that may be brought against your organization. Get in touch with the insurance professionals at CI Solutions to find out how our commercial insurance offerings can give your trade association the protection that you need. Our experienced brokers can help define your coverage needs and obtain the best options for your budget.