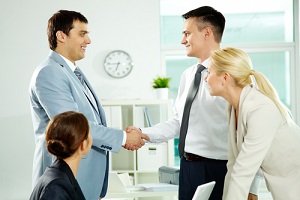 Trade associations work hard to protect and promote the interests of their members. They are sitting at the heart of their industry and serve as a representative body, putting the collective view of their members forward to the government, public regulators, agencies and the media.
However, the work they do does not come without risk, and those risks can be very high depending on the unique line of work at the heart of the trade association. Therefore, having proper insurance in place is essential to protect the interests of every trade association so they can focus on their causes.
What Types of Insurance Do Trade Associations Need?
There are several different policies that trade associations should have to ensure all the bases are covered. Here is a look at some categories to consider.
General Liability Insurance
General liability is a type of insurance that can protect your trade association against third-party claims relating to property damage, bodily injury, copyright infringement and advertising mistakes, among other risks. It may also help cover legal fees should a third-party claim be made against your association.
Workers' Compensation
Workers' compensation is another valuable type of insurance for trade associations. This is a type of no-fault policy that protects your trade association and its employees, covering the costs of medical expenses and partial lost wages if employees suffer a workplace-related illness, injury or accident.
Directors And Officers Insurance
Member volunteers run the boards of many trade associations. Without directors and officers insurance, they could be placing their assets at risk if a claim is made against them related to the duties they perform for the association. This also protects member assets in the case of a lawsuit alleging wrongdoing on officers and directors.
Standalone Event Coverage Policies
If your trade association throws a significant fundraising event, it is a good idea to purchase a standalone event coverage policy. Check with the event location to find out what limits they expect you to have in place. You may also need liquor liability coverage if any volunteers from your association will be handling liquor.
What Is Umbrella Insurance?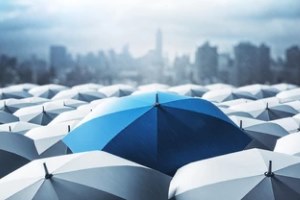 An umbrella insurance policy is a type of liability insurance that can be stacked onto your other insurance policies to give you extra protection if you max out the limits on your underlying policies. Therefore, you will not be able to obtain umbrella insurance unless you already have one or more other liability policies in place.
For many trade associations, umbrella insurance is an inexpensive way to add to your coverage that can end up proving useful in the future. A "follow form" umbrella policy will mirror your underlying coverage while increasing your limits, but some umbrella policies cover things that the underlying coverage does not expressly cover.
An umbrella policy can give you peace of mind if an accident occurs and help prevent the need for a special assessment. It generally extends the excess of your general liability and auto liability, but many insurance companies will also add excess Directors & Officers liability upon request.
For example, if a vehicle being used for your trade association's operations is in an accident and your trade association is found to be responsible for $1,500,000 between bills and lost earnings, but your liability coverage is only $1,000,000, the remaining $500,000 would have to come out of your pocket or your trade association's assets if you did not have umbrella insurance to cover the difference.
With umbrella insurance, your trade association can file a claim to pay the additional $500,000, along with legal expenses, without needing to dip into the association's assets.
Does Your Trade Association Need Umbrella Insurance?
If your association frequently interacts with other parties, allows visitors during open hours or works on the property of another entity, it is a good idea to have umbrella insurance. Your liability risk grows as you interact with others, and working offsite also poses a risk.
The cost of your umbrella insurance premium will depend on the type and size of your trade association as well as the amount of underlying coverage you choose. Some industries naturally have greater risk than others.
Reach Out to The Trade Association Insurance Brokers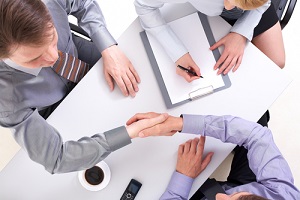 Your trade association provides valuable support to your professional members, but it is important to take action to protect it from risk, and this involves having the right types of business insurance to be fully prepared for whatever might happen.
Get in touch with the trade association insurance professionals at CI Solutions to find out how their insurance policies can offer the protection you need. They give every client personalized care to ensure that your association's unique set of risks and liabilities is fully addressed.