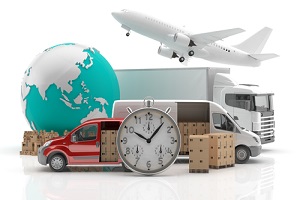 The world's economy is becoming increasingly globalized thanks to the Internet, with businesses small and large working in every corner of the planet. Although this opens your business up to a broad range of opportunities, there are also serious vulnerabilities if your insurance coverage does not take international dealings into account.
If your organization is conducting business internationally, it is important to be aware that many of your traditional policies, such as general liability and professional liability, may not cover incidents that take place overseas.
What Is International Liability Insurance?
International liability insurance is a type of insurance that covers the risks associated with doing business beyond the borders of the United States. Although it is similar to standard business insurance coverage in some ways, it also applies to losses that occur overseas.
International liability insurance coverage can vary depending on the insurer. However, its most prominent feature is the international liability component that covers product-related claims as well as those related to the environment and pollution, which can be very costly.
It also covers directors and officers insurance, which protects your organization's officers, directors, and executives against claims from wrongful acts such as failing to abide by laws and regulations. Here is a look at some of the other types of International Insurance firms may need
Political Risk Coverage
Political risk coverage helps to pay for losses related to the nationalization or confiscation of property by a foreign government.
Travel Assistance Coverage
Travel assistance insurance can provide workers with 24-hour travel assistance for emergencies, such as a severe accident or illness.
Kidnap And Ransom Insurance
This is a type of international insurance policy that is useful to companies operating in places where the risk of extortion and kidnapping is high, such as Mexico, Afghanistan, Iraq, Nigeria, Venezuela, and Russia. This policy covers losses stemming from a kidnapping, such as ransom paid, medical treatment, relocation and job training, and crisis management.
Ocean Cargo Insurance/Marine Insurance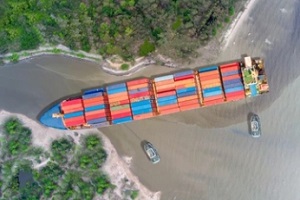 If your business sends goods overseas via ship, marine insurance or ocean cargo insurance can help protect you from any losses related to this type of transport.
In addition to covering losses to merchandise or goods, it will also cover the crew and other employees while they are on the ship or being transported to or from it by plane or on land. Many of these policies will also cover damage to the vessel itself. It is especially useful for exporters who are not paid for their merchandise at the time they ship it or importers who are paying for their shipment before they receive it.
In addition to liability, international insurance can encompass property insurance, automobile insurance, workers' compensation, medical risk insurance, and other types of coverage.
Which Industries Need International Insurance?
Although any company that has business dealings abroad can benefit from international liability insurance, there are a few industries in particular that should consider this type of coverage.
Information Technology
Information technology start-ups and companies are well-suited to international work and often operate across borders. Keep in mind that IT companies need more nuanced coverages, so it is important to ensure you have the right type of international liability insurance in place to protect against the unique risks faced in IT.
Engineering
Engineers often conduct business overseas, sometimes in high-risk environments, so having the right coverage in place is essential.
Trade Associations
Although many trade associations only conduct business within the U.S., those whose interests extend beyond America need proper international liability insurance coverage. This is also important for trade associations that attend international trade shows and conferences.
Nonprofit Organizations
The nature of the work carried out by many nonprofit organizations often brings them to other countries. Many times, these are third-world countries where there is significant risk. Nonprofits should seriously consider international liability insurance that has a kidnapping and ransom insurance component.
Energy
Energy companies provide valuable resources around the world. Organizations in the electricity, gas, oil, nuclear, and renewable sectors need international liability insurance before conducting business abroad.
Entertainment
The entertainment industry often works on location at various sites around the world. International liability insurance coverage protects talent, film crews and other entertainment staff, and assets while working across borders.
Manufacturers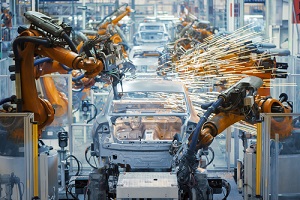 Manufacturers who sell and advertise their goods abroad need a comprehensive international liability insurance policy with a strong product liability component as well as ocean cargo or transit policies.
The cost of your international liability insurance policy will depend on factors such as the size of your organization, the foreign countries in which you conduct business, and the industry in which you work.
Reach Out To The International Insurance Professionals
If your organization conducts business overseas, get in touch with the experienced insurance brokers at CI Solutions to learn more about the international liability insurance coverage we offer. We work with top-rated carriers to provide you with tailored solutions that will cover all the potential risks you face while operating abroad.