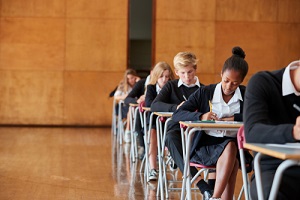 There are nearly 35,000 private schools in America, serving almost 6 million students from pre-kindergarten to 12th grade. With private schools making up nearly a quarter of the nation's schools, according to the Council for American Private Education, this represents a significant proportion of American students.
Private schools are often believed to provide a robust and more personalized education than their public counterparts. With the ability to give students experiences that public schools cannot always offer, such as art training, elite academics and religious education, private schools remain in high demand.
However, even nonprofit schools need to have the right insurance if they want to protect themselves against risk. At their heart, private schools are not that different from businesses, and they face many of the same risks faced by traditional businesses, but with unique circumstances.
There is a lot at stake at a private school. Unlike traditional businesses, you are responsible for children's lives, and the cost of a tragedy can be significantly higher than it might be in an ordinary retail store or restaurant. Here is a look at some of the insurance policies that private schools should consider.
Liability Insurance
Liability insurance can cover your private school's legal fees and any settlement money in the case of a lawsuit related to accidents and injuries that occur on the school's premises.
Commercial Auto Insurance
This type of policy will cover your schools' vehicles, including school buses, for damage and driver injuries.
Commercial Property Insurance
This is a very valuable type of insurance covering your private school's buildings, equipment, and other physical items in the event of damage due to natural disasters, vandalism, fire, and other events. For online private schools, this might include computers and servers.
Workers' Compensation
This insurance covers school employees should they get injured on the job. This type of policy can help safeguard your teachers' livelihoods if they experience an accident and is often mandated by law. It also protects your private school from shouldering the full financial burden of any injured staff members' medical bills and liability lawsuits.
Cyber Liability Insurance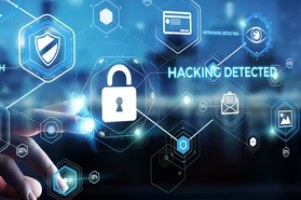 This type of policy will protect your organization's digital data. Breaches at schools can be severe and impact students' grades and personal information, so having this type of policy in place can be incredibly valuable.
It can help to protect against data breaches involving credit card data, students' names, addresses, grades, social security numbers and other sensitive data from a broad range of attacks that include phishing scams and assaults on physical servers.
Employment Practices Insurance
This type of insurance covers your private school if you are accused of discriminatory or unfair hiring practices. It can cover wrongful employment practice claims involving failure to grant tenure and wrongful termination, among other issues.
Errors And Omissions
Also known as Educators' Legal Liability insurance, this covers instances where your school is accused of making a mistake that impacts a child's future, such as poor grades earned by a child resulting from negligent behavior on the part of the teacher.
Directors And Officers Insurance
This type of policy will pay the legal costs for your board of directors and other leadership in the event that a serious mistake results in a lawsuit.
Umbrella Insurance
This is a type of insurance that supplements other coverage types to provide additional coverage beyond what the original policies cover in the event of a lawsuit. If, for example, a tragic accident involving one of your school buses leads to a huge lawsuit for your school, the settlement could be significantly higher than what your commercial auto insurance policy will cover. Umbrella insurance can cover this gap and pay the difference.
How Does Insurance For Private Schools Work?
Most private school insurance is based on the same general philosophy, but there may be differences depending on if the school is religious, secular or chartered.
For example, a secular private school is considered a pretty standard type of private school insurance, but technical schools and art schools often have special insurance needs if they are going to expose students and staff to dangerous equipment and flammable materials like paint.
Religious schools that share a campus with a church may combine their commercial property insurance to save money. Still, extra liability insurance may be needed at such schools as they are more prone to scandals.
At charter schools, Directors' and Officers insurance policies are particularly vital because charter schools are held to a high public standard of leadership because they often receive public funds. Online charter schools tend to need extra cyber liability insurance because they are responsible for extensive student data that is led to hackers.
How Much Does Insurance For Private Schools' Cost?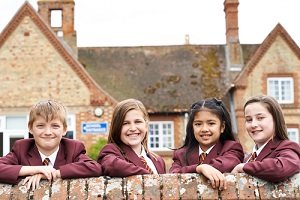 Private school insurance can cost several thousand dollars per month in premiums, with bigger private schools paying a lot more than smaller institutions.
Some of the factors that influence the cost of private school insurance include the size of the school physically, the number of students enrolled, the training and number of teachers employed there, the students' ages, any special programs or athletics the school offers, and whether it operates school buses.
Reach Out To The Private School Insurance Brokers
If you would like to learn more about how you can keep your private school's risks to a minimum, reach out to the professional commercial insurance brokers at CI Solutions. Our experienced brokers can devise a tailored commercial insurance package that addresses all of the risks that are specific to your school.