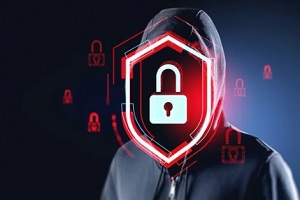 In today's increasingly digital world, nonprofit organizations face growing threats of cyber attacks that can significantly disrupt operations and jeopardize an organization's finances and reputation. From phishing scams to ransomware, cybercriminals relentlessly target vulnerabilities to access sensitive data, extort money, and cause harm.
This makes comprehensive cyber liability nonprofit insurance coverage essential to any such organization's risk management strategy.
Common Cyber Threats Targeting Nonprofits
Nonprofits face a wide range of cyber threats that can disrupt operations and damage reputations. Key risks include:
Malware infections that can access, damage or destroy data. Phishing emails are a common infection vector.
Social engineering scams that manipulate staff into handing over confidential information.
Denial of service (DoS) attacks that can disrupt websites and internet access.
Data breaches and theft of sensitive supporter and organizational information.
Ransomware that encrypts systems until ransom demands are paid.
Nonprofits often have vulnerabilities such as limited security resources and outdated hardware and software making them excellent targets for hackers. They also typically house a considerable amount of personal information from donors.
Being aware of these threats and developing and implementing a plan to address them is vital. Cyber liability insurance can be invaluable for managing financial and reputational risks.
Potential Damages from Cyber Incidents
The financial and reputational toll of a cyber incident makes insurance coverage critically important. Costs that can add up quickly include:
Financial Costs
The costs to investigate, notify affected parties, restore compromised data and systems, pay legal fees, and cover regulatory fines can easily run into the tens or hundreds of thousands of dollars for organizations of any size. Cyber liability insurance covers many of these first-party costs, so nonprofits don't have to bear the burden alone.
Business Interruption
A cyber incident such as a network intrusion or ransomware attack can mean key business systems or data are inaccessible for days or even weeks. This results in significant productivity and income losses that insurance can help replace.
Reputational Harm
Nonprofits depend heavily on establishing trust and engagement with their communities. Data breaches or ransomware attacks that become public can cause major reputational damage to an organization.
This is especially concerning for nonprofits that rely heavily on donations and volunteer support. Cyber liability insurance helps cover costs such as crisis management and public relations services to help mitigate reputational harm.
Benefits of Nonprofit Insurance for Cyber Liability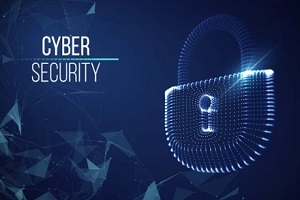 Cyber liability insurance delivers critical protection that can determine whether a nonprofit recovers and survives a cyber incident.
Covers Response Costs After an Incident
One of the key benefits of cyber insurance is comprehensive coverage for the wide range of costs that arise following a cyber event. This includes legal fees, IT forensic investigations, notification expenses, credit monitoring for affected parties, public relations, and more. Insurance picks up the tab so you can focus on restoring operations.
Provides Resources to Assist with Recovery
Recovering from a cyber incident requires specialized expertise and resources. Cyber insurers partner with experienced providers of IT forensics, data restoration, legal services, call centers, credit monitoring, and public relations to help manage crises. This level of support is invaluable.
Protects Against Third Party Claims/Lawsuits
Cyber liability insurance covers the liability exposures nonprofits face if sensitive data is compromised or if systems fail. This includes the defense costs and settlement expenses related to regulatory actions, lawsuits brought by affected individuals, and claims of negligence. Defense alone can cost tens of thousands of dollars.
Gives Access to Risk Management Services
Leading cyber insurers provide policyholders with loss prevention tools such as cyber security assessments, vulnerability testing, staff training programs, and incident response plan creation. Access to these services helps nonprofits improve their risk management.
Key Coverages to Consider
Working with an experienced broker to review your organization's exposures and build a tailored cyber insurance program is essential. Be sure to address these vital coverages:
Data Breach/Privacy Breach Response
This type of nonprofit insurance covers notification expenses, call center services, credit monitoring, and public relations assistance in the event sensitive data such as SSNs or medical information is exposed or stolen. It also covers the costs of investigating the breach.
Cyber Extortion
It also covers the ransom payment (sometimes negotiable) and response costs related to ransomware attacks or other cyber extortion threats.
Security and Privacy Liability
This type of nonprofit insurance policy also provides protection against lawsuits, regulatory fines, and defense costs arising from a data breach or the unintentional transmission of malware. Coverage is often $1 million or more.
Media Liability
This is critical coverage if your organization posts content online, such as newsletters, videos, or statements, as it protects against copyright infringement, defamation, and invasion of privacy allegations.
Notification Costs
Privacy laws often mandate that organizations abide by specific client or donor notification rules after a breach. These costs add up quickly for large databases, and cyber insurance can cover postal expenditures, email costs, and call center services.
Finding the Right Policy
Not all cyber policies are created equally. Here are some tips for making sure your nonprofit gets comprehensive, reasonably-priced coverage:
Assess your organization's unique risks. Document the type of data you collect and specific exposures based on operations to help determine appropriate coverage limits.
Work with an experienced broker. A qualified broker understands this market and will advocate for tailored coverage at the best premium, which is why you may want to avoid online-only policies.
Make sure policy limits align with risks. Don't skimp on key areas such as breach response, media liability, and cyber extortion. Limits of $500k to $1 million are standard for mid-sized groups.
Understand exclusions. No cyber policy is 100% comprehensive, so review exclusions closely. For example, duty-to-defend or overly broad criminal activity exclusions should be concerning.
Prioritize carriers with solid reputations who are committed to the nonprofit space. Stay away from inexperienced new entrants who are only chasing a premium.
Ways to Enhance Your Cybersecurity
While insurance is crucial, there are also measures nonprofits can take to enhance cybersecurity:
Employee training. Ongoing phishing simulation and security awareness training reduce human error risks.
Strong access controls. Control who can access data and systems through multi-factor authentication, endpoint security, and access management.
Backup data. Maintain regular backups from which you can restore if systems are compromised. Store backups offline.
Update software/systems. Applying patches promptly reduces vulnerabilities. Use modern systems capable of robust security settings.
Comprehensive incident response plan. Document response procedures, including provider contacts, decision-making authority, communications protocols, and documentation requirements.
Safeguard Your Mission with Customized Coverage from CI Solutions
Cyber threats demand significant attention and resources from nonprofit organizations. They disrupt operations, endanger stakeholders, and damage an organization's finances and trustworthiness. No nonprofit can afford to ignore or underestimate these risks.
The good news is that experienced brokers at CI Solutions can provide customized nonprofit insurance policies to help manage cyber risk. Our team has worked with many nonprofits over the years to cost-effectively safeguard what matters most. Contact CI Solutions today at 703.988.3665 or online to learn more about protecting your nonprofit against cyber threats.