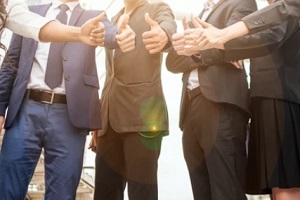 Many businesses offer employee benefits plans in hopes of attracting high-quality job candidates and retaining their existing workforce. These range from retirement plans that can ensure employees have adequate income when they retire to medical and dental coverage, life insurance, educational assistance, and paid time off.
These benefits can enhance job satisfaction significantly, but businesses that offer them need to know that making a mistake in managing them can pose serious liability risks. In these situations, fiduciary liability insurance can offer valuable protection.
What Is A Fiduciary Liability Policy?
A fiduciary liability policy can be thought of as a type of risk management that protects the interests of both your employees and your company in matters related to the benefits you offer.
It protects your business from claims of mismanagement as well as the legal liability related to your role as a fiduciary. Anyone who is cited in a benefit plan document or has decision-making power over the management of a particular plan and its assets is considered a fiduciary. This may be your company's directors, officers, plan administrators, or trustees.
What Does A Fiduciary Insurance Policy Cover?
A fiduciary liability insurance policy will cover the legal costs associated with defending yourself against claims of errors and breaches of fiduciary duty. Fiduciary liability insurance protects both the company and individuals against any fiduciary-related claims of mismanagement, negligence, or other types of actions that are not considered to be in the best interest of participants in the plan.
Here is a breakdown of some of the most common types of claims that a good fiduciary liability insurance policy will cover:
Improper counsel or advice
Errors or omissions in the administration of the plan
Conflicts of interest
Failing to administer a plan according to the plan's documents
Prohibited transactions
Imprudent selection of third-party service providers
Failure to monitor third-party service providers
A lack of investment diversity
Imprudent investment of assets
It is also possible to obtain expanded insurance coverage for the costs of any pre-claim defense expenses and business expenses that may be incurred when a plan is being modified by a plan sponsor in order to make it compliant.
A fiduciary liability policy generally covers the legal defense costs, any settlements that are negotiated, investigations into alleged wrongdoing, and any damages that may be awarded by the court in the determination of wrongdoing.
Keep in mind, however, that fiduciary liability coverage is focused on breaches of duties pertaining to the mismanagement of benefits. Therefore, it will not cover criminal acts or intentional wrongdoing, nor does it cover outside advisors or administrators who are hired to manage benefit plans. These parties should have their own insurance policy in place, and it is good practice to ask for proof of this coverage before hiring any outside help in managing your company's benefits.
How Much Does Fiduciary Liability Insurance Cost?
It is difficult to generalize when it comes to the cost of fiduciary liability insurance because each organization's needs, size, and assets all play a role. However, it is considered one of the more affordable types of business insurance and can also be bundled with other products, such as employment practices liability insurance and directors and officers insurance, to make it more affordable.
Factors such as the policy's limits, the quality of service providers, and the total plan assets that are under management will all influence the overall cost. Many businesses find that they spend somewhere between $500 and $2,500 per year on this type of policy.
Who Needs a Fiduciary Policy?
Small businesses that do not offer their employees any type of benefits may not need a fiduciary policy. However, for any company that does offer employee benefits, no matter how limited, fiduciary liability insurance is a good idea. Even if you are meticulous when it comes to managing your employees' benefits, having this type of insurance is recommended due to the complicated nature of benefits-related paperwork and processes as mistakes are not uncommon.
The main reason that most businesses choose to take out a fiduciary liability insurance policy is the high cost of claims. The costs involved in going to court and defending your business tend to be rather high, and the chances of losing or needing to reach a settlement with the plaintiff are also considered quite expensive in cases of this nature. For growing businesses, even one claim related to fiduciary liability could severely impact the company's finances and its future.
Get In Touch With The Fiduciary Liability Insurance Professionals
If your business currently offers employee benefits or plans to offer them in the future, get in touch with the insurance professionals at CI Solutions today to find out more about how our products can give your business the right level of coverage for the risks you face.