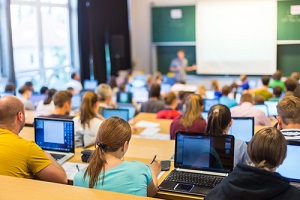 Educational institutions are responsible for taking care of a high volume of students and staff. Because the process of education involves so many individuals, there are a variety of risks facing learning institutions on a daily basis that are not seen as frequently in other types of organizations.
Today's schools face lawsuits related to issues ranging from dress codes and special education to sexual discrimination. Employment practice claims are one of the most frequent types of lawsuits brought against school board officials today, with hiring, promotions and terminations common sources of claims.
However, schools are also seeing cases related to student suspension, expulsion and integration at increasing rates. Therefore, educational institutions need a specific type of insurance policy designed to meet their unique needs. Educators legal liability insurance gives learning institutions coverage against a broad range of potential legal claims.
What Is Educators Legal Liability Insurance?
This type of coverage was developed to protect against loss from wrongful acts that are related to the educational activities of a school, school district, university, college or school board. This is considered a vital part of insurance protection for educational institutions, and it covers the actions of staff, employees, faculty, directors, officers, volunteers, substitute teachers and student teachers.
Here is a look at the types of claims that this type of insurance may cover:
Professional errors and omissions made by educators
Libel and slander
Breach of contract
Violations of students' civil rights
Wrongful termination
Not passing students on to the next grade
Failure to educate as promised
Practices related to employment
Acts of discrimination
Accusations of physical abuse
Injuries that occur to students under a teacher's supervision
Improper teaching methods
Denial of tenure
Acts of retaliation
Who Needs To Acquire Educators Legal Liability Insurance?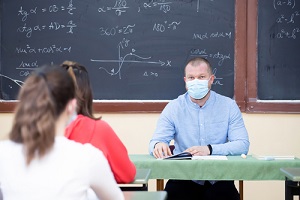 Teachers are liable for all the students in their classrooms. Should anything happen to a student while they are in the care of a teacher, the educator could face a lawsuit. An American Tort Reform Association survey shows that lawsuits against teachers have been rising in the last decade and that nearly a third of all high school principals in America were involved in a lawsuit within the past two years; a decade ago, only 9% of principals were involved in such suits.
Even in cases where allegations prove to be false, teachers still need to pay fees for their legal defense. Educators legal liability insurance protects teachers and educational institutions from financial devastation in these cases.
Moreover, educators legal liability insurance is recommended for all types of educational institutions. These include:
Public school districts and public schools (kindergarten through high school)
Private schools
Charter schools
Independent schools
Preschools
Community colleges
Vocational/technical schools
Tutoring and test prep schools
Montessori schools
Culinary schools
Waldorf schools
Language schools
Fine arts schools, such as drama, music and dance
Computer training schools
All of these educational institutions will have different insurance needs, and insurers will adjust their policies to ensure that they address the specific concerns involved.
Who Is Protected By Educators Legal Liability Insurance?
Here is a look at the individuals that you will want your educators legal liability insurance policy to protect:
All of the educators at your institution, including teachers, substitute teachers, teacher assistants and student teachers
Volunteers who are working on behalf of your institution
Students who are in compliance with the codes of conduct for your institution
Elected or appointed officials, superintendents, directors and trustees working on behalf of your institution
Members of your school's boards, councils, commissions and committees
Other Policies Your Educational Institution Needs
Some of the other types of insurance policies that your educational institution needs include:
Business Owners Policy
A business owners policy is a good insurance foundation that combines two types of coverage for your institution. First, general liability insurance is included to cover accidents at your educational center that involve damage to the property or personal injury. Second, it includes commercial property insurance for equipment and facilities at your school, such as books and furniture, in the event of a fire or natural disaster.
Workers' Compensation Insurance
This insurance is designed to replace the wages and medical benefits of any employees who cannot work because they were injured on the job.
Abuse And Molestation Coverage
This endorsement can provide schools coverage in cases of negligence related to molestation or sexual abuse.
Crisis Event Coverage
With increases in violent events at educational institutions on the rise, this type of policy is useful for covering costs related to communication and counseling following a tragic or violent event at your school.
Get In Touch With The Experienced Insurance Brokers
If you want to learn more about how you can minimize your educational institution's risks, reach out to the experienced commercial insurance brokers at CI Solutions to find out how our tailored commercial insurance packages can protect your institution against a number of risks.