Media liability coverage is a valuable type of protection for many businesses, but it is not appropriate for every type of company. Here is a look at what media liability coverage includes and which businesses should consider purchasing a policy.
What Is Media Liability Insurance?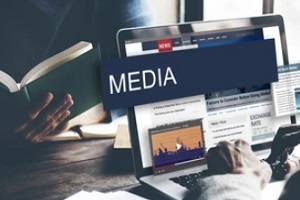 Media liability insurance is a type of errors and omissions policy geared toward media companies and others who may be vulnerable to liability claims brought by third parties. It is often purchased by broadcasters, advertising agencies, authors, and publishers.
Media liability insurance is usually written on a claim-made basis and offers coverage against invasion of privacy, plagiarism, intentional torts, copyright infringement, defamation, and related liabilities.
Who Needs Media Liability Insurance?
Media liability insurance is appropriate for a broad range of media producers. Any business that deals with the following activities and industries should consider obtaining a media liability insurance policy:
Public relations firms
Spokespeople
Authors
Publishers
Film producers
Video entertainment distributors
TV and radio broadcasters
Advertising agencies
Multimedia companies
Marketing companies
Publishers of magazines, books, and newspapers
Online content providers
Brand managers
What Does Media Liability Insurance Cover?
Here is a closer look at some of the most common coverages offered by media liability insurance. Keep in mind that the specific coverage included in a particular policy will vary as these plans are normally customized to suit the needs of the business.
Invasion of Privacy
Media liability insurance can provide protection against claims of invasion of privacy, which is an unjustifiable intrusion into someone's personal life without proper consent. It may involve disclosing a person's private information, using their name for personal gain, or publicizing them in a false light. This type of coverage is common for entertainment writers, celebrity followers, and reporters.
Plagiarism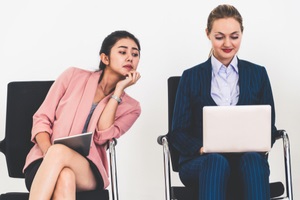 Plagiarism, or taking another party's work or ideas and passing them off as your own, is one potential media liability claim faced by media creators. It is a tricky area to navigate because ideas can often be similar in certain ways, even when they are original. In cases where something is not protected by a copyright, a media creator may still be held legally responsible for using content without obtaining authorization or creating content that is substantially similar as long as it can be proven that the content was created by someone else.
Defamation
Defamation often arises from false information and involves damaging another person, group, business, or product's reputation. When these false statements are printed in words or images, it is considered libel; false statements that are verbalized are known as slander.
Copyright Infringement
Anyone who distributes, displays, performs, or reproduces in any way a protected work without obtaining proper permission is in violation of the copyright holder's exclusive rights and can be sued. Media liability insurance can protect against this common risk.
Missed Deadlines
A project delay can have a major impact on a client's bottom line. If your media company is sued over a missed deadline, media liability insurance could help to cover attorney's fees, settlements, and court-ordered judgments related to the suit.
Defense Coverage
Most media liability insurance policies include defense coverage, which covers costs related to the investigation, defense, and settling of claims that are filed against an injured party. This protection is incredibly valuable because the costs of defending media liability claims can be quite expensive. Many of these policies have a consent-to-settle provision, which states that the insurer will not settle a claim without the policyholder's consent.
Limits
Media liability policies often include two limits. The first is a per-claim limit, which represents the maximum the insurer will pay for a single claim or a group of related claims. The second limit is the aggregate limit, which is the maximum amount the insurer will pay for all of the claims that are made throughout the policy.
What Isn't Included In Media Liability Insurance?
Although the specifics vary depending on the policy in question, here's a look at some of the most common exclusions.
Racketeering, Price Fixing And Securities
Most policies exclude coverage for violations of anti-racketeering, antitrust, and securities laws.
Employment Practices
A media liability insurance policy typically excludes claims related to harassment, discrimination, and similar employment practices. However, it is possible to obtain a separate policy that provides coverage for such incidents.
Breach Of Contract
Many media liability insurance policies contain an exception for breaches of confidentiality agreements that were made with a source.
Reach Out To The Media Liability Insurance Team
Get in touch with the commercial insurance professionals at CI Solutions today to discuss your company's media liability needs. As a Northern Virginia commercial insurance brokerage that works with top carriers, we can customize a policy to ensure that all risks faced in your line of work are addressed.