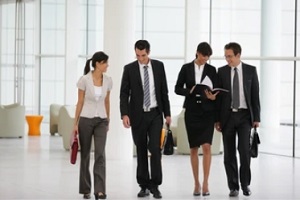 Trade associations, by definition, are not-for-profit organizations of businesses within the same industry or profession. These associations are committed to public relations for the industry and are generally formed to further industry-related efforts and to establish proper standards and practices. However, because their leaders may be sued for mismanagement and other claims, Directors and Officers Insurance, or D&O insurance, is an essential type of coverage that can protect organizations from liability.
This unique type of work means trade associations face challenges that other not-for-profit entities do not. Since trade associations are advocates for a specific industry, they must be careful to avoid accusations of monopolistic behavior.
Even though these associations are not designed to earn money themselves, they may nevertheless be accused of acting like a conglomerate as the regulations they seek could limit certain aspects of a free market.
Although serving on the board of a trade association is rewarding, both personally and professionally, board members are responsible for governance and advocacy. They may not be responsible for the management of day-to-day operations, but they do take on certain legal responsibilities as fiduciaries, and therefore may be sued.
The directors of trade associations are expected to represent the interests of their members in a fair manner while ensuring that the organization's operations are conducted legally.
What Is Directors & Officers Insurance?
Directors and Officers Insurance, or D&O provides protection in claims of wrongful actions. These may include conflict of interest, breaches of contract, improper self-dealing, violations of statutes, fraudulent conduct, and reports and torts.
Some of the claims that D&O policies can protect trade associations against include: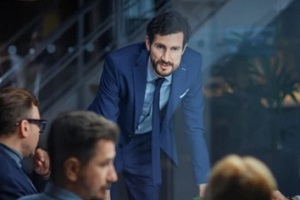 Errors in judgment, such as false or misleading reports or disclosure of material facts
Financial mismanagement, such as unwarranted extension of credit and waste of assets
Negligence, such as a failure to file annual reports or verify the facts in official business documents before signing them or repeated absences from meetings
Unfortunately, defending these types of allegations can cost tens of thousands of dollars or more. D&O insurance protects a trade association's decision makers from legal liability related to antitrust laws.
Even the most conscientious trade association officers are unable to guarantee the actions of all their members. However,trade association officials must not tolerate any discussion that could violate antitrust laws. Officers should state clearly that their association completely rejects this type of action.
Strict written guidelines for meeting discussion and etiquette need to be established to avoid misunderstandings, and every member who is involved in the association must be required to read it.
It is important to ensure that organizations are compliant with all applicable federal and local laws to avoid potentially expensive lawsuits. Even with the best preparation, it is recommended to acquire D&O insurance for additional peace of mind.
Exceptions to Directors And Officers Insurance Coverage
Although this type of policy is very useful, it is important to keep in mind that it does not protect against every type of claim. Third-party property damage, cyber risk claims, bodily or personal injury, and intentional criminal acts, such as fraud, typically are not covered.
Other Policies Trade Associations Should Consider
D&O Insurance is considered an indispensable type of policy for trade associations, but it is not the only type of policy that trade associations need. Outlined below is a summary of other policies that trade associations should consider for maximum protection.
General Liability
This type of policy protects your trade association against third-party claims related to copyright infringement, bodily injury, advertising mistakes, and property damage.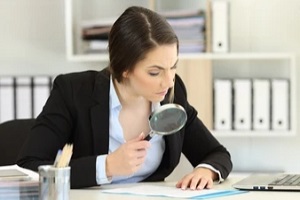 Employment Practices Liability
Employment Practices Liability Insurance is useful for associations that have employees. It covers employment-related claims for harassment, termination, and discrimination, among others.
Professional Liability Insurance
Professional Liability Insurance protects trade associations against financial losses that result from negligence, errors, and malpractice.
Cyber Liability Insurance
Cyber Liability Insurance covers certain losses resulting from data breaches, including legal fees and expenses associated with notifying parties affected by breaches, and monitoring their information. It also covers the cost of recovering compromised data and fixing computer systems damaged in cyber attacks.
Reach Out To The Trade Association Insurance Professionals
Ensure your trade association has proper protection in place by contacting the experienced commercial insurance brokers at CI Solutions today. Our brokers will explain the various commercial insurance policies that can safeguard your trade association, and offer tailored protection for the type of risks that your organization may encounter.