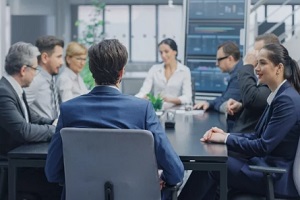 Trade associations serve an influential role in representing and empowering specific industries. This prominent position comes with related risks, making tailored directors' and officers' (D&O) liability insurance essential. Customized D&O insurance enables trade associations to focus on advancing their members and profession.
Let's explore the key benefits of coverage designed for trade groups and tips for securing the right policy.
The Responsibilities and Risks Facing Trade Associations
Trade associations assume a wide range of important responsibilities that open the door to potential exposures:
They establish industry codes of conduct, compliance standards, ethics guidelines, and best practices that members follow. However, aggrieved parties may allege these standards are anticompetitive, unfair, or improper.
The sponsored events, committees, and working groups regularly bring together competitors within their industry. Plaintiffs watch closely for any sign of perceived anticompetitive behavior, such as price signaling or collusion. A single misstep could trigger serious allegations.
Trade associations recruit high-profile CEOs and executives from member companies to provide vision and guidance on their boards. These people's experience brings tremendous value and heightened scrutiny of their decisions.
As fiduciaries, trade associations could face allegations of investment mismanagement, financial reporting errors, misuse of funds, or lack of oversight. Small associations are just as vulnerable as large ones.
General liability for acts and omissions is a possible reality for every organization. Trade associations may encounter claims alleging discrimination, inadequate services, wrongful termination, and more.
With a trade association, visibility, influence, claims, and lawsuits have the potential to damage not just finances but also their hard-earned reputation. Customized D&O insurance helps mitigate these risks, encouraging them to lead with vision, purpose, and peace of mind.
The Core Benefits of Tailored Coverage for Trade Associations
Specialized D&O policies deliver several essential protections:
Peace of Mind
The trade association can lead boldly, knowing they have strong financial and reputational protection behind them. As a result, leadership can focus on the future and serving members rather than worrying about claims.
Avoid Payment of Legal Fees or Damages
The insurer pays for covered defense costs and damages so the organization can keep moving forward and avoid draining its budget to defend against claims.
Personal Asset Protection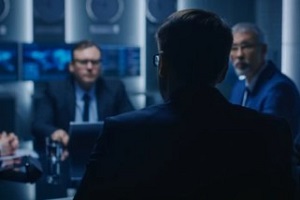 Without coverage, directors' and officers' personal assets are at risk if claims exceed association resources. A solid D&O Insurance policy will shield their personal finances.
Flexibility
Trade associations should consider working with a trusted broker to craft coverage aligned with the unique risks and budget of the organization. The broker can tailor deductibles, limits, terms, and more.
Customizable
Enhancing coverage with special endorsements to address industry-specific risks, such as cyber liability, employment practices liability, and other coverages, should also be considered.
Covers All Legal Entities
Trade associations can protect national, state, regional, and local entities under one tailored policy. This enables them to ensure consistent coverage at all levels of the association.
Reputational Support
If allegations of wrongdoing arise, trade associations can access expert public relations assistance to help safeguard their reputation and respond appropriately with the confidence that the costs will be covered by their D&O policy.
Fiduciary Liability
Claims of mismanaging funds, investments, or assets can be devastating, both from a financial and reputational standpoint. Specific fiduciary liability coverage provides protection, ensuring those with fiduciary duties can perform their roles effectively without concern.
Tax-exempt Status Protection
Lawsuits and claims could put the trade association's 501(c) status at risk; a D&O insurance policy can help safeguard this tax exemption.
Securing the Right D&O Policy for a Trade Association
With so much at stake, trade associations should consider partnering with an experienced broker who will be their advocate to map out the ideal D&O policy. Trade associations should also:
Review proposed coverage terms in detail during the underwriting process. Seek to fully understand exclusions, limits, sub-limits, and any provisions that would limit coverage.
Consider $5 million to $10 million or more in total entity and individual coverage limits as claims costs continue to rise.
Look for a carrier with specialized association products, strong financial ratings, a history of paying claims quickly, and litigation expertise.
Inquire about valuable policy enhancements to address industry-specific risks, which may be a modest premium increase.
Ensure coordinated coverage between national, state, and local association entities, as gaps create needless risk.
Add cyber liability, employment practices liability, fiduciary liability, or other coverages if the risks the association is exposed to warrant extra protection.
Proactive Risk Mitigation and Prevention
While insurance protection is valuable, proactively mitigating risks is also key. Therefore, trade associations should:
Maintain robust financial controls, reporting processes, and rigorous independent audits.
Require signed conflict of interest and antitrust compliance statements annually from board members.
Invest in ongoing education for their board on sound governance, fiduciary duties, anti-trust compliance, and addressing risks such as embezzlement or sexual harassment allegations.
Promote organization-wide transparency, accountability, ethics, and a commitment to compliance. Celebrate ethical conduct and provide anonymous reporting mechanisms.
Monitor media coverage, social media commentary, and online reviews to get ahead of brewing issues before they become a full-blown crisis. Also, ensure they have issue response plans ready.
Conduct thorough background checks on employees handling finances, investments, or confidential data.
Document detailed board meeting minutes, votes, deliberations, and processes showing due diligence and compliance with bylaws and fiduciary responsibilities.
CI Solutions Empowers Trade Associations to Serve Their Members and Industry with D&O Insurance Confidently
Trade associations hold positions of prominence and trust that may incur risk. No organization is immune from well-intentioned decisions that lead to claims. Defending a trade association's reputation and financial assets can disrupt serving members.
With a tailored D&O policy from a reputable provider, trade associations secure invaluable protection to ensure they can fulfill their mission with confidence and resilience.
CI Solutions has helped countless trade associations with their D&O policies. Our experts can help trade associations craft customized D&O policies that empower them to shape the future. Contact us today at 703.988.3665 or online to discuss how we can help trade associations protect their vision.