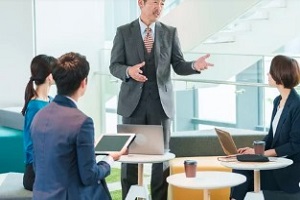 Trade associations are important in advocating for industries, providing education and resources, and bringing professionals together. However, managing a trade association assumes financial risks that many leaders fail to consider until too late.
Lawsuits resulting from neglect, lack of knowledge, or other allegations can quickly drain an association's modest budget. Securing directors and officers (D&O) insurance can safeguard finances.
The Unique Financial Situation Facing Associations
Compared to corporations, trade associations operate on tight budgets. Most rely heavily on membership dues as their primary revenue source. They may also depend on donations, grants, conference fees, or certification programs for income but still lack extensive capital and cash reserves typically seen with large companies.
This makes associations financially vulnerable to lawsuits. Even small claims can strain budgets with a diminished profit margin. Associations will be further hard-pressed in a legal situation to raise additional funds.
Members may refuse to pay higher dues, legal allegations could put off donors, and banks won't offer loans without solid collateral. Lawsuits also divert money away from an association's core programs and services.
Legal fees and judgments or settlements consume funds associations use to serve members and advance their industry. Defending against allegations diverts time from operations, negatively impacting associations.
Key Benefits D&O Insurance Offers Associations
Some of the key benefits trade associations will enjoy with D&O insurance include the following:
Protection for Personal Assets of Leaders
D&O insurance shields the personal finances of board directors, officers, and trustees from the repercussions of management decisions. These association volunteers carry tremendous responsibility and risk by serving in leadership roles.
Being properly insured ensures their houses, retirement savings, investments, and other personal assets aren't jeopardized due to their position in the association. Leaders can serve confidently, knowing their finances are protected.
Coverage for Legal Expenses and Judgments
The costs associated with defending against lawsuits can quickly exceed $50,000 or more. Even frivolous suits require thousands in legal fees to be dismissed.
D&O insurance covers these expenses, relieving the burden from the association. Policies also pay for settlement amounts or court judgments up to the policy limits, which can prevent bankrupting associations.
Ability to Recruit Qualified Leaders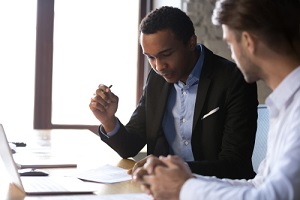 Serving on an association board or as an officer incurs risk. Lawsuits and allegations are common even when leaders operate ethically and responsibly.
Many qualified professionals may hesitate to take leadership positions without insurance to cover their financial exposure. D&O insurance provides this protection and allows associations to attract experienced directors, officers, and trustees.
Safeguarding the Association's Finances
Claims directly naming the association as a defendant also fall under D&O insurance coverage. Securities claims and other allegations relating to management decisions can result in massive defense bills and settlement costs.
D&O insurance prevents these expenses from depleting the association's assets and reserves. This ensures allegations don't jeopardize the stability or longevity of the organization.
Types of Claims Associations Face
Trade association leaders have a fiduciary duty to always act in the association's best interests. However, plaintiffs often allege directors and officers breached these duties by mismanaging funds or association affairs.
Some common D&O claims include:
Breach of Duty – Members, donors, or other plaintiffs may allege board directors breached their fiduciary duties by mismanaging association finances, programs, or other affairs. Claims typically state that leaders failed to act responsibly or made decisions benefiting themselves over the association.
Mishandling of Funds – Associations that experience fraud, embezzlement, or theft of funds often get sued for failing to prevent financial crime. Plaintiffs claim leaders didn't provide proper oversight of budgets and bank accounts. These allegations can extend to investment losses or real estate deals that cost associations money.
Employment Practices Liability – Associations face the same employment-related allegations as corporations, including discrimination, wrongful termination, sexual harassment, and retaliatory claims from current or former staff.
Regulatory Violations – Associations must comply with relevant state and federal regulations for nonprofits and associations. If leaders cause violations relating to governance, taxes, audits, or required financial filings, it can spur claims of mismanagement.
Misrepresentation – Members, sponsors, exhibitors, or other association participants may claim leaders intentionally or negligently misrepresented the association. Allegations include exaggerating membership size, scope of advocacy work, or other misleading statements made in marketing materials or annual reports.
Coverage Considerations for Associations
D&O insurance offers multiple layers of protection for associations. However, by working with experienced brokers who can better structure programs, their specific needs and budgets can be more carefully considered and protected. Important coverages for associations to discuss include:
Sufficient Limits – Larger associations or those in higher-risk industries need insurance limits to cover potential legal judgments. Smaller associations can also purchase limits matching their assets to guard against financial insolvency. D&O insurance limits often start at $1 million and extend to $25 million.
Affordable Deductibles – Associations can reduce premium costs by accepting higher deductibles. Deductibles shouldn't strain budgets if a claim occurs. Consider deductible levels between $5,000 to $25,000.
Prior Acts Coverage – Ensure the D&O policy covers claims relating to management decisions made before the policy starts. This prevents gaps between renewal policies.
Entity Coverage – In lawsuits relating to management decisions, general entity coverage protects associations named alongside directors and officers. This covers securities claims for larger associations.
Fiduciary Liability – This optional coverage protects associations administering benefit plans such as pensions, 401(k)s, or health insurance. It covers claims alleging mismanagement of these plans.
Trade Associations Look to CI Solutions for D&O Insurance
Ultimately, lawsuits and allegations threaten the stability and longevity of trade associations. Even unfounded claims can damage budgets and derail operations if legal costs aren't covered.
This makes D&O insurance an essential safeguard for associations of all types and sizes. The experienced specialists with CI Solutions work closely with trade associations to analyze their risks and help build a coverage plan that delivers robust protection.
Contact us today at 703.988.3665 or online to confidently discuss securing your association with D&O Insurance to shape your industry's future.